BBVA Ventures announces investment in supply chain finance company Taulia
BBVA Ventures, the corporate venture arm of BBVA Group that invests in disruptive startups in the financial services industry, announced today that it has made an investment in Taulia, a San Francisco-based company that is digitizing the traditional supply chain finance process with its cloud-based platform.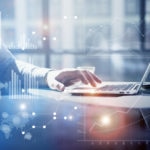 Taulia's platform, which connects suppliers with buyers, works to shorten the payment cycle to as little as one day, allowing suppliers to access the capital they need. Taulia has signed on with some of the largest companies in the U.S., including Coca-Cola Bottling Co. Consolidated, Pfizer and Hallmark. The companies that use Taulia's platform are then pushing their suppliers to adopt Taulia's system. What's in it for the companies themselves? Discounts, if they pay early.
"Taulia's business model is unparalleled in supply chain finance," said BBVA Ventures Executive Director Thomas Whiteaker. "Not only is it 100 percent automated, but it could save buyers millions annually and gives suppliers better access to working capital. Traditionally, small suppliers have had to rely on a combination of more expensive factoring and lending options to meet their capital needs. Taulia is replacing both."
For those instances when a buyer needs to hold on to its capital, Taulia Enhanced Discounting offers suppliers vital financing from third-parties, like hedge funds and banks, all within the platform.
BBVA Group is fostering cooperation with companies such as Taulia that are disrupting the financial services industry, and plans to use the insights it gains to accelerate the bank's own digital transformation. BBVA Ventures, together with other investors, took part in Taulia's series D fundraising, which raised a total of $40 million.
"Taulia is interesting for BBVA because it sits at the intersection of banking and information technology. We see the convergence of these two streams as the future of banking," Whiteaker said.
With BBVA Ventures, which operates through the Group's representative office in San Francisco, BBVA plans to invest $100 million in global startups. The first investment came in early 2012 with an investment in seed-capital fund and incubator program 500 Startups. Other strategic investments have included Ribbit Capital, SaveUp, mobile payment pioneer SumUp and data management company Radius.