BBVA's new tagline: 'Creating Opportunities'
BBVA has a new tagline: Creating Opportunities. The bank will start using it in February and it will be progressively introduced in all countries, all communications to customers and all of BBVA's printed and digital materials. BBVA's new tagline sums up the bank's purpose, launched a few months ago: "To bring the age of opportunity to everyone"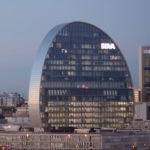 BBVA is immersed in a profound transformation process. The digital revolution is allowing people to have greater control over their lives. Smartphones and the different tools now available offer new opportunities to anyone, anywhere. In today's world, we now have the ability to streamline decision-making and can make life easier for people. The definition of the new purpose, "to bring the age of opportunity to everyone", has many implications.
First, it allows all areas of the organization to work in coordination towards a clear goal. Second, it motivates all employees to develop solutions and services that will help BBVA accomplish this purpose. Third, it requires a tagline that supports this purpose and which appears in all internal and external communications.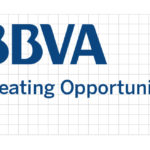 BBVA has a new tagline: Creating Opportunities. The bank will start using it in February and it will be progressively introduced in all countries
According to BBVA's Brand Director, Carlos Pérez Beruete, "The new tagline will be progressively introduced in all geographic locations and in all materials starting in February. It will allow BBVA to communicate the bank's purpose in a clear and simple manner. The new tagline adds coherence and connection to the purpose. And it will help communicate externally that BBVA is transforming to offer our customers a better experience."
For Carlos Ricardo, Head of Global Marketing at BBVA, "We have conducted studies among customers and non-customers to analyze the connection between the new tagline and the purpose. The results have been very positive."
In an interview recently published on bbva.com, BBVA's Global Executive Chairman Francisco González explained the changes taking place: "Customers will be the biggest winner in all this – that's the era of transparency." "It will be much more than just dominating exponential technologies," reported BBVA's Global Executive Chairman. "It's about believing in transparency and working transparently, with no conflicts of interest because whoever fails to earn customers' trust will not have a place in the new environment. We have been working on this for a decade now and the years ahead are going to be incredible for BBVA. Our mission is to bring the age of opportunity to everyone and that's the path we're going to follow," he added.
The new tagline will affect all countries with the BBVA Brand, except the Turkish franchise, which will maintain its current brand. In the U.S., the tagline "Banking on a brighter future" will be replaced by "Creating Opportunities". In Spanish, the tagline will be "Creando oportunidades" and it Portuguese it will be "Criando oportunidades".
In addition to the tagline, the Group's image, identity, sound and value proposition will also be updated as part of BBVA's brand strategy.  "It will allow us to better capture what society is currently demanding companies to be," explains Carlos Pérez Beruete. "'Creating Opportunities will help us show how BBVA is profoundly changing the way it does things."