Biometrics and machine learning: the accurate, secure way to access your bank
Biometric advances are already being used in a multitude of financial sector processes. Artificial intelligence can analyse speech and facial characteristics to create a digital identity that allows for a much more secure online setting, where there's a proliferation of apps from customised services to health care.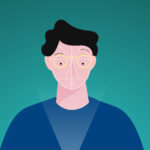 We're already used to unlocking a phone by simply placing it in front of our face and accessing certain apps using fingerprint technology. Behind these advances is biometrics, identification technology based on recognising each person's unique physical characteristics: their fingerprint, their face and their voice.
These technological developments continue to forge ahead and will allow for new ways of relating to one another and identifying ourselves. They are definitely promising in the time of Covid-19: accessing an office without having to touch the door; arriving home to a smart system that recognises us and personalises our home; and making faster and more secure banking transactions. It's a promising breakthrough for the financial sector, although there are aspects to which we have to pay attention, including security, privacy and ethics.
BBVA is committed to biometrics
BBVA is very aware of these current issues. That's why digital identity was one of the challenges posed by BBVA Spain at the 2020 BBVA Hackathon held on 16th-18th October online and internationally. The objective was to reimagine digital identity, designing a new biometric template that would allow BBVA customers to identify themselves with their biometric data.
The winners, the Panacea team made up of participants from different countries, put forward an idea called 'BioLock' in which they solve the tedium of filling out forms every time you want to buy something online using biometrics. Their solution places a padlock icon on the third-party website and, when a user clicks on it, they are taken straight to the BBVA app for facial recognition. Rosa Hervás, head of the Systems Organisation department for BBVA Consumer Finance and leader on this challenge, recognised that "the participants were really bold, because it was a genuine challenge to find a solution for the problem we posed".
Also, on 13th October an Open Talks event was held, at which attendees discussed what is behind the mask of biometrics. We talked to some of the experts who took part to unravel the key aspects of this promising technology.
Artificial intelligence and patterns
When we see another person, we're able to identify unequivocally whether it is them. For a machine to be able to do this perfectly, it needs artificial intelligence (AI). "The advanced concept of AI introduced in recent years has made the qualitative leap to biometric systems", explains Martín Suárez, Information & Data Security Risk RCS Leader at BBVA.
In the past, with classic biometrics, "a face was represented geometrically using points of reference", says Eduardo Azanza, co-founder and CEO of Veridas, a tech company specialising in biometrics created by BBVA and das-Nano. "This type of biometrics is outdated because it does not recognise physical changes or objects like glasses or a mask", indicates Azanza.
Biometric patterns are stored, AI learns and improves, and information is compared to the user's biometrics
That's why at Veridas they use artificial intelligence. "Information is extracted from a photo of a face or an audio note, and is processed through deep AI neural networks, which convert that information into a an irreversible hash cryptographic function using a mathematical algorithm", explains the CEO. Thanks to cryptographics, "that hash function cannot go back and become the original face or voice again, meaning that security is guaranteed". Those biometric patterns are stored, AI learns and improves, and information is compared to the user's biometrics.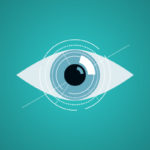 In the financial arena, these applications seek to make life easier for users. "Onboarding or digital registration tasks, authentication for transactions without passwords and proof of life processes for older people, so that they don't have to go to a branch in person", lists Marta Morrás, Digital Marketing Manager at Veridas.
A more secure digital ecosystem
Many users are reluctant to adopt such technologies. However, now more than ever, we're living a sort of double life that has a lot of digital and we frequently use online services. For this reason, it's important to experience that virtual life in as safe an environment as possible, and that's where biometrics come in.
For example, there are lots of people who have more than one account on Google, Moreno reminds us. Which users can you trust? "We've gone from an era in which it was said that data were the new oil, to a phase where a person's identity begins to be of great value. This is particularly the case now that, with coronavirus, with remote working as well as personal use, we're online more than ever", indicates Iván Moreno, from BBVA Research and Patents.
The gateway to creating a trustworthy world
"If everyone had an identity with digital data that faithfully represented them, and behind those identities you could be sure that there are real people, you could create a world very similar to the physical world and build a reliable digital ecosystem", says Moreno, who is clear on one thing - "biometrics is the gateway to creating a trustworthy digital world".
So is biometrics safer than a password? "Your essence cannot be stolen, biometrics cannot be given away, but with a password you could share it with someone else or be tricked into revealing it", Suárez replies.
But what is protecting me as a customer? "As a user, you give your biometrics to BBVA for faster and more secure authentication. BBVA guarantees that it will never share this with third parties, and uses cryptographic techniques," Suárez says. Experts agree - regulations are strict and large companies are following suit. "Customer data will always be protected. At Veridas we train our systems independently, without user data, because these are immediately deleted at the end of the verification process", indicates Morrás.
The future will be biometric
Experts agree that, in the long run, biometrics will give people peace of mind and help in every conceivable situation. Suárez details some examples: "Identification in traffic accidents, fines, road safety, etc., in commercial settings when accessing a shop or restaurant and receiving a much more personalised service, or being given authorisation for public administration services."
There are also possibilities in the home, particularly linked to home automation and the internet of things. "For example, if I ask my smart TV for a service, it could identify who I am using a biometric profile and ensure that my children won't get access to things they shouldn't", explains Moreno.
"If you measure your vital signs using a wristband, biometrics could identify that heart rate as yours"
If we think about health, at a time as critical as the present, biometrics could also be a complementary technology for next-level wearable devices. "If you measure your vital signs using a wristband, biometrics could identify that heart rate as yours", explains Moreno. With facial, vocal and cardiac biometrics and a medical assistant on the phone, "you could analyse to what extent the patient is like a healthy person and determine if they are unwell".
Ultimately, biometrics could be the key technological tool for creating a trusted ecosystem that closes the circle of digitisation and innovation. Smile, artificial intelligence is verifying that you're you.