The experts at Blockchain Day 1 all regretted that the speculative aspects of blockchain technology could mask its main benefits.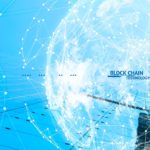 Jeff Bezos, the founder of Amazon, summarizes his corporate philosophy in two words: Day One. Companies should always maintain an attitude as the new kids on the block, open to innovation, brimming with excitement and freshness. In a nod to Bezos, three entrepreneurs who are passionate about blockchain (Javier Martín, Mariano Torrecilla and Javier Esteban) organized the Blockchain Day 1 event in Madrid, uniting top Spanish experts in this technology.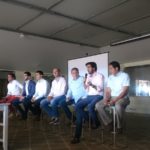 Participants at one of the Blockchain Day 1 debates.
Unsurprisingly, the participants all agreed – or very much so – about this technology's potential. However, there was some veiled criticism of the direction in which investment in blockchain is heading, with a strong speculative component tied to cryptocurrencies and bitcoin leading the way.
Alex Preukschat, blockchain expert and coordinator of the book Blockchain: The Industrial Revolution of the Internet, probably expressed this concern the most clearly: "Working for a passion, for love of an idea, is not the same as working to get rich, and all the money that has flowed into cryptocurrencies has distorted the goals. We need to go back to the roots, think about experimenting and finding new solutions. We are moving too quickly."
The figures are really frightening. Ethereum – a blockchain platform that led to bitcoin and which experts consider the most comprehensive – has a market value around $20 billion - $5 billion more than the holding IAG (which includes Iberia and British Airways) to give an example…and half of bitcoin, with nearly $40 billion, is close to reaching companies like Iberdrola and Telefónica.
"Everyone wants to make money quickly and that prevents us from focusing on the best and most interesting uses of blockchain," Preukschat deplored. But what are they?
A good starting point is to separate blockchain from cryptocurrencies, as Julio Faura, of Santander suggested. Faura attended Blockchain Day 1 to discuss Enterprise Ethereum Alliance (EEA), in which BBVA also participates, together with other banks and companies from other sectors.
This international alliance delves into the corporate uses of blockchain through the Ethereum platform, with the creation of common standards among all participants. One of EEA's benefits is the application of smart contracts, making EEA a good example of how blockchain can be used for much more than cryptocurrencies.
Working on an open, yet controlled platform like EEA's private blockchain revitalizes innovation "more than the traditional corporate structures, which to the contrary, are designed for stability," Faura maintains. In the case of banking, blockchain makes it possible to adapt processes "that have become outdated because they were designed more than half a century ago, when interconnectivity barely existed" to the digital economy.
The biggest incentives for companies of all sectors to adopt blockchain are cost and efficiency. Tech startups, which have blockchain at the heart of their business model, are another story. Several were presented at the event, such as Real, which aims to digitize and globalize the real estate market, and Icofunding, which manages crowdfunding through blockchain and smart contracts.
One of the main problems with this type of companies is a regulation designed for a different type of structure, and in the case of finance, especially rigid structure. In this regard, Carlos Kuchkovsky, CTO of New Digital Business at BBVA, called for Spain to follow the example of the U.K. and establish a regulatory sandbox, or somewhat more flexible rules with an expiration date so that these new companies can start complying with the regulations little by little as they strengthen their business model.
"We are making very good progress in the initial contacts with the institutions and I think we can get to a very good situation, a place where companies can test advances without being afraid of breaking something that's really important," he explained metaphorically. The event participants had the right Day 1 mentality. The next step is to adjust it to the economic environment that has yet to really understand what blockchain is.