The U.K. unexpectedly voting to leave the EU in the referendum (Brexit) increases uncertainty in the global economy, according to a BBVA Research report published on July 5th. The negative bias could subtract approximately -0.2% from global GDP growth, previously expected to be 3.4% in 2017 until now.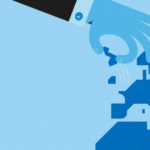 The report notes that the uncertainty over the negotiation process between the U.K. and EU does not help secure growth expectations. After his defeat, British Prime Minister David Cameron resigned and left the responsibility of invoking Article 50 of the Lisbon Treaty to begin negotiations of the U.K.'s exit to his successor, Theresa May. There are also several factors that do not help clarify the political climate in the U.K., necessary to begin negotiations with the EU:
The possibility of holding early elections.
The possible consequences of Scotland and Northern Ireland voting to remain in the EU.
The requests to go back on the Brexit decision.
BBVA Research maintains that the effects of this climate of uncertainty on spending decisions explain the downward bias of global GDP outlooks, which could fall around -0.2% (compared to a 3.4% GDP growth for 2017 that has been forecasted so far). The impact of Brexit will most likely be contained and transitory, and felt more intensely in Europe than the rest of the world. Nevertheless, the authors of the report think that the current level of global volatility in financial markets could eventually disappear next fall, once the negotiations begin in a constructive environment.
Brexit will mainly result in lower confidence, greater uncertainty and lower asset prices. All of this will impact consumer spending and investment decisions. However, the uncertainty surrounding the process of the U.K.'s exit could last longer than expected if the political environment gets worse due to increased tensions over the negotiations between the U.K. and EU or to uncertainty over the future of the EU.
Should this occur, BBVA Research does not rule out greater tensions in the European banking system and negative feedback between sovereign and bank assets. This would cause a more intense negative impact in Europe and on global growth.