The latest developments in the world of fintech show promise in certain areas, and concerns in others, according to reports coming out of top credible outlets.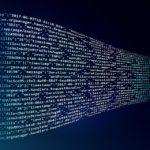 Don't take their word for it. Check out the latest goings on in the news this past week and see what you think.
Here's what you may have missed in the fintech headlines this week:
Regulation bridge: The FinTech community is closely watching the latest developments within the Consumer Financial Protection Bureau (CFPB). Recently, Kathy Kraninger was nominated as Director of the CFPB and, if confirmed, she will succeed acting Director Mike Mulvaney, who previously attacked the Bureau's very existence and has worked to change policies and cut budget since taking the helm in November 2017. (Source: Forbes)
Personal loan splurge: These days, personal loans—a category turbocharged by fintech upstarts—are growing especially quickly. The stock of personal loans outstanding has grown to about $120 billion as of March, according to TransUnion data. That compares with $71.9 billion a decade ago—worth around $90 billion adjusted for inflation. (Source: Quartz)
Bullish outlook: The financial technology sector has seen a slew of positive notes from Wall Street analysts this week as earnings season kicks off. Once known for poor performance from high-profile initial public offerings at LendingClub Corp. and On Deck Capital Inc., payments companies like Jack Dorsey's Square Inc. and PayPal Holdings Inc. are attracting support for the industry. (Source: Bloomberg)
Note: Every Friday, BBVA Compass, a leader in the U.S. digital banking revolution, publishes its weekly Fintech Friday article, giving you headlines you might have missed in the world of fintech across the country.