Carlos Torres Vila: "The pandemic serves to accelerate the search for new ways of working"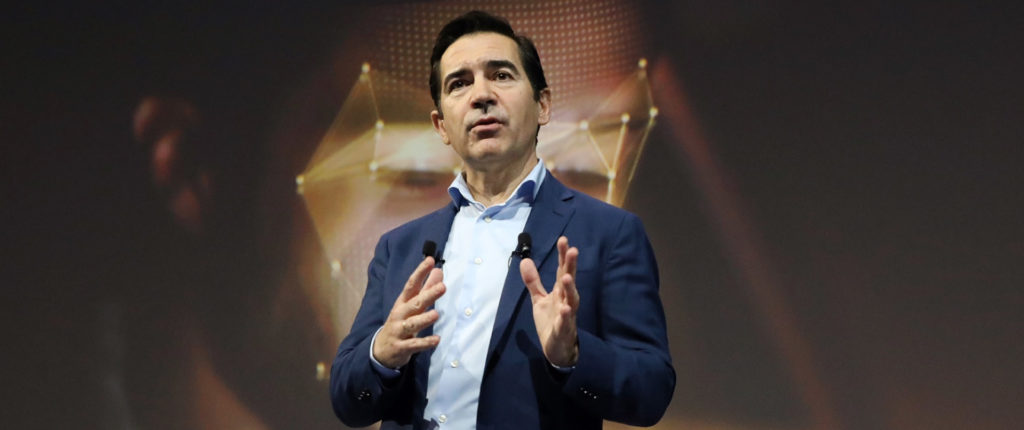 In June, BBVA's Group executive chairman held a round of meetings with the bank's teams in Spain, Mexico, the U.S. and Turkey. At the meetings he went over the situation in each country and shared future challenges. "The pandemic will serve to accelerate our strategic priorities – digitization, data and sustainability – as well as the search for new ways of working," he explained.
Carlos Torres Vila emphasized that the crisis has helped BBVA strengthen its purpose, values and commitment to digitization, which remain fully in force, and have become even more relevant in the new environment.
The meetings took place virtually and with a similar set-up, except in Spain, where participants joined the meeting both remotely and on-site.  "I would have loved to be there in person, but it just wasn't possible," said the chairman as he began the meetings with Mexico, the U.S. and Turkey.
Carlos Torres Vila reviewed the macroeconomic situation in each country as well as the evolution of the pandemic, which is advancing at different paces in various parts of the world. Together with the country teams, he analyzed the impact of the crisis and the main business plans to address this and continue progress toward the bank's strategic priorities. He also took the opportunity to share experiences and answer questions from the country teams.
In his opinion, the sessions were very productive. BBVA's Group executive chairman underscored the bank's fantastic response to the COVID-19 crisis and thanked the teams that made it possible.
He also spoke of the economic and social challenges caused by the crisis. "We are facing great challenges, and levels of uncertainty regarding the evolution of the pandemic that, although we are moderately optimistic, still persist," he said. However, he also expressed his confidence in BBVA's future: "We are prepared for any situation that may arise in the coming months."