Certificates of deposit, or CDs, may be one of the better ways to safeguard your money, so long as you have the discipline to not make a withdrawal before the CD's maturity date.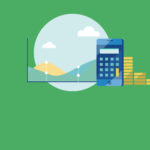 Some of the benefits of CDs are that they are low risk, FDIC insured and typically offer a fixed rate of return. But as you'll see when you start shopping around, CD rates themselves can fluctuate between institutions. There are a few reasons for this, including:
The term of the CD
When it comes to CDs, the longer you intend to let the bank keep your money, the better rate you'll get. Terms - or length of time you keep your deposit at the financial institution - vary between a few months and up to 15 years. While rates are better the longer your term is, it's important to carefully consider your choice as withdrawals in advance of the end of the term typically result in penalties.
The type of CD
There are a few different types of CDs, the most common being fixed, adjustable and variable, and each includes a feature that may affect its rate. For fixed CDs, the rate of return stays the same throughout the entire terms of the CD. In adjustable rate CDs, you can request a rate change based on rising interest rates. Depending on the provider, the number of times you request an adjustment may be limited. A variable rate CD is exactly that - variable. The rate in this type of CD typically increases or decreases based on benchmark interest rates.
Deposit amount
Larger deposit amounts may garner a higher interest rate, as well.
Current interest rate
Typically, when the Fed sets interest rates higher, CD rates react correspondingly. This is because the money that you deposit with the bank will be used as a loan or investment by the bank, and with higher Fed-set interest rates, the bank will make more money on that deposit, allowing them to pay you more for it.
BBVA Compass has increased its own CD rates recently due to a combination of these factors, including the changing interest rate environment, ensuring its product offering is competitive within the marketplace and growing the bank's deposit book to help fund loan growth.
According to BBVA Compass Director of Consumer Deposit Products Terri Scheiring, there could be a resurgence in CDs, as the rates paid on CDs have become more attractive. She said customers will now have the opportunity to weigh their options, based on factors such as whether the rate is attractive compared to other alternatives and what the customer's specific liquidity needs are.
For an overview of CD rates, bankrate.com posts rates monthly, and has an option to search based on factors like deposit amount, type, term and location.
---
To see BBVA Compass rates for CDs, click here.