The challenges of the banking sector posed by new capital and liquidity requirements
BBVA's Head of Global Supervisors Relations, Eduardo Avila, took part in a Conference organized by the Spanish Association of Accounting and Business Administration (AECA), in a panel that discussed the financial risks generated by the new Basel III Framework and its implications for financial institutions and businesses.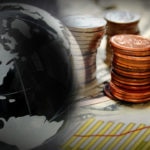 Eduardo Ávila's presentation focused on the challenges the banking sector faces as a result of the approval of new measures aimed at increasing the quality, consistency and transparency of their own resources as well as strengthening liquidity.  This panel was part of the 7th AECA Conference on Risk Valuation, Financing and Management, which was celebrated in Vigo.
Eduardo Ávila went over the key milestones of the European Central Bank's new Single Supervisory Mechanism or SSM, and where it currently stands as it enters its second year. He also explained the practical application of European Directives CRR and CRD-IV. Specifically, he focused on the effects over the capital of Pillar 2 institutions of Basel.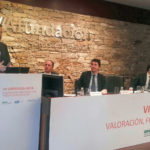 Ávila also analyzed the European Banking Authority's (EBA) assessment of the so-called SME supporting factor. In January 2014, the authorities introduced this factor in the CRR directive, which entails a reduction of the capital regulatory requirements that banks need to comply with if they lend to SMEs. The measure seeks to boost SME lending by relieving banks of some of the capital consumption requirements that these loans entail. However, a recent report by the EBA indicated that "there is not sufficient evidence that SME support factor F has provided additional stimulus for lending to SMEs compared the large corporates."
Eduardo Ávila considers that this factor needs to be maintained, at least until the ECB clarifies the uncertainty surrounding the how the new Supervisory Review and Evaluation Process (SREP) – which determines capital requirements for institutions each year – will affect eurozone banks.