El Niño is the warm phase of the ENSO ("El Niño Southern Oscillation"), a meteorological event defined by prolonged warming in the Pacific Ocean sea surface temperatures. This year's event is currently affecting the countries of the Latin American Pacific basin, and could be the worst since 1950, due to the impact of the climate change.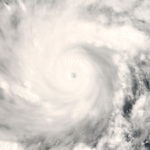 El Niño 2015: climate change in Latin America
El Niño is a flow of currents originating as a result of Earth's rotation and the weakening of the trade winds from the east, which guide the large surface oceanic currents.
El Niño has been brewing in the Pacific since May 2015, affecting Latin American countries severely. Its more notable consequences include droughts, affecting Colombia, Venezuela, Mexico and Central America, strong rainfall in Argentina, Northern Peru and Southern Chile and the increase of wildfires in areas of Brazil.
According to the  El Niño strengthening forecast issued by the World Meteorological Organization, the current El Niño event is on track to be one of the three strongest since 1950 (1972/1973, 1982/1983 y 1997/1998). The event could also peak between November 2015 and January 2016, persisting through May.
"The current El Niño is the strongest for more than 15 years," said WMO Secretary-General Michel Jarraud.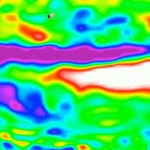 "Severe droughts and devastating flooding being experienced throughout the tropics and sub-tropical zones bear the hallmarks of this El Niño, which is the strongest for more than 15 years," said WMO Secretary-General Michel Jarraud.
El Nino phenomenon: major impact on a number of Latin American countries
Peru, and especially its agricultural sector, is one of the regions bearing the most severe impact from El Niño. The climatological event has driven BBVA Research to downgrade its growth forecasts for the Peruvian economy in 2016 to 2.8%, one percentage point below its previous forecast, 3.8%.
Less than normal rainfall has already lead to severe droughts across vast regions of Venezuela and Northern Colombia. The agricultural industry is usually one of the hardest hit by weather conditions, and this is reflected in a drop of land productivity, which results in significant increases in the price of food, according to the report presented by the Bank of the Republic.
El Nino phenomenon: general impact in South America
Losses in agricultural and fishing industries. Adverse impact on production and exports.
Power generation limitations.
Wildfires increase in certain areas.
Floods.
River flow reductions.
Lower atmospheric pressure.
Tropical storms.
Environmental conditions change for marine ecosystems.