Customer Solutions key priorities: execution, creation and transformation
Customer Solutions, the area responsible for creating and developing  global solutions and products to meet the needs of BBVA clients, under the leadership of Derek White, is reorganizing its units and accountabilities, aiming to accelerate the Group's transformation.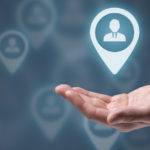 The new organization for Customer Solutions includes five types of units: Operating, Capability, Products & Experiences, Strategy and Enabler units. According to Derek White, this new structure will help us "better meet our customers' demands for amazing experiences, which guide BBVA's transformation, and to do it in a transparent and fair way." All clusters will work in full coordination in order to create a world of opportunities for all BBVA customers.
The operating units will create products and experiences through innovation while keeping focus on driving results in all franchises. They include:
The five units of Business Development (BD) will continue with their traditional functions supporting local operations, with a strong focus on the identification of new business opportunities, market trends and the development of core capabilities to facilitate the creation of new products and experiences for clients. The BD units will maintain their current managers: David Puente (Spain), Hugo Nájera (Mexico), Pepe Olalla (U.S.), Didem Baser (Turkey) and Antonio Bravo (South America).
The New Digital Businesses unit (NDB), led by Teppo Paavola, will continue supporting innovation ecosystems through partnerships with startups and entrepreneurs, promoting new ventures, and establishing alliances and joint ventures with fintech and technology players.
The CIB & Commercial unit, which will be led by Mario Pardo, will focus on the creation of new products and experiences for corporate and commercial clients.
Paloma Piqueras will continue to lead the unit of Asset Management & Global Wealth.
As for the three Capability units, they will enable the creation of products and experiences for our customers. The units are:
Design & Marketing (D&M), led by Rob Brown, will combine the design and marketing talent, and the Responsible Business area. Javier Escobedo, up until now head of Marketing & Digital Sales, will pursue new career opportunities after his outstanding work over the past two years.
Data & Open Innovation, led by Marco Bressan, will thrive to improve data usage for the whole Group, as well as CRM (Customer Relationship Management) and Quality functions.
Customer Solutions Engineering will remain under the leadership of Hammad Azam.
As for Products and Experiences there are two units:
Global Products and Digital Sales, led by Charles Schwarz, will be devoted to increase digital sales and set a new standard in global product development across the Group.
Distribution & Engagement will be led by Javier Jiménez Montero and will incorporate all the functions of Distribution Models as well as a comprehensive customer engagement program.
The newly created unit of Strategy and Portfolio Management, also under the leadership of Mario Pardo, will assess the investment portfolio of Customer Solutions, and manage the transformation projects and strategic priorities of Customer Solutions.
As for the Enabler Units, these are Coordination and Control, and Talent and Culture & Communication led by Paloma Tejada.