Digital identity, machine learning and advanced cryptography: the technological changes of the post-COVID-19 era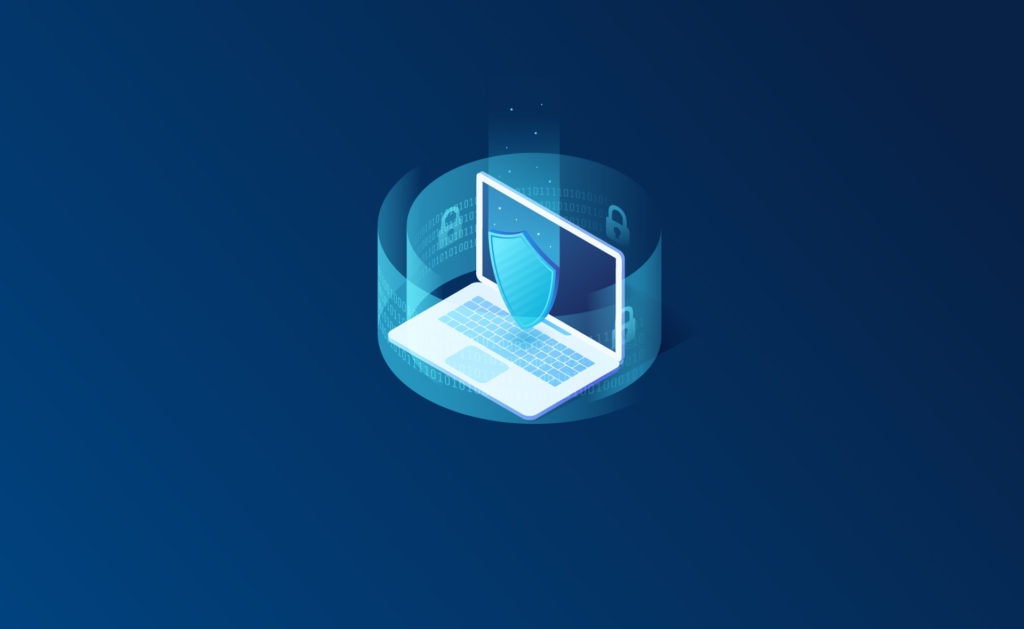 Beyond hastening the adoption of specific technologies – such as telemedicine or robotics – one of the brightest outcomes of the scenario brought about by the coronavirus pandemic has been the unprecedented collaborative spirit that has emerged, which could unleash deeper changes in technological development in the coming years. The challenges posed by the coronavirus aftermath may lead to increasing levels of data sharing and faster deployment of solutions to preserve privacy, which could help lay the foundation for new digital infrastructures.
From self-service news kiosks, to robo-concierges welcoming guests at hotels or holograms replacing buttons enabling touchless operation of elevators, many technological solutions are already being developed to enable safer interactions in a post-COVID world.
A recent paper released by the European Parliament lists some of the fastest growing technologies during the crisis due to their ability to help fight the illness and analyzes their role to face situations such as the current one in the future. As the report explains, "COVID-19, as the first major epidemic of our century, represents an excellent opportunity for policy-makers and regulators to reflect on the legal plausibility, ethical soundness and effectiveness of the deployment of emerging technologies under time pressure." These include drones, 3D printing, artificial intelligence and open source technologies, among others.
However, the impact of the pandemic in terms of technological transformation is likely to ripple beyond the mere development of a set of specific tools. "We are witnessing a peak moment for humanity in terms of collaborative work," says Carlos Kuchkovsky, Head of Research and Patents at BBVA, the bank's unit responsible for spotting technologies and trends with potential to disrupt the financial sector. From his perspective, the unprecedented collaborative spirit that has emerged in the wake of the crisis may act as a catalyst to overcome the reluctance that, until now, has slowed down the mass adoption of certain technological solutions.
"In the past, the effective deployment of technologies such as artificial intelligence or the Internet of Things has been hampered by fragmentation and lack of consensus over data-sharing standards and protocols among the different players responsible for developing them. In short, by the lack of common enabling infrastructures," he explains. Now, according to Kuchkovsky, this is rapidly changing. "New initiatives are emerging, promoted by anyone from 'open source' communities, governments, 'startups', private companies or public institutions, to facilitate the development of joint and interoperable to face the current situation. And I think this is a trend that is going to keep picking up pace," he adds.
The new digital infrastructures
According to Kuchkovsky, just as in the 19th and 20th centuries the foundations that allowed the development of infrastructures such as the telegraph or the roads were laid, we should now start laying the "common railways" on which to build a true digital economy. An example of this is the joint development of applications, protocols and shared data models that are being released to monitor and track the spread of the virus.
"The pressing need to kick-start the economy preserving health and minimizing contagion risks, is accelerating the creation of these common digital rails"
Such is the case of Google and Apple's partnership to create a contract tracing platform to allow governments to deliver their own mobile tracking applications. Germany was one of the latest of a list of countries to launch its own COVID contact tracing app built based on the system developed by the two US tech giants, using 'open source' protocol DP-3T. This decentralized system lets phones communicate with each other over Bluetooth, exchanging their users' unique encrypted Bluetooth ID when they come into close contact with each other (less than six feet). All information exchanged is kept on users' phones, and remains private. "Even though we'll still have to wait to see what kind of results we can get, and countries are following different approaches – as shown by this list put together by MIT Technology Review – these initiatives are an example of how the crisis is helping to bring down barriers to collaboration between private and publics stakeholders in pursuit of a common goal," he explains.
The European Data Protection Board recently released its guidelines to ensure harmonization in the use of data by EU contact tracing apps and the European Commission published a practical manual for Member States laying out the common requirements to meet when building this type of 'apps'. In the private sector there are other examples in this same collaborative spirit: For instance, Kinsa, a company that develops smart-thermometers, recently opened its API to research and public health organizations, allowing them to have real-time access to the location, temperature and symptoms of its users within the U.S., in an attempt to help them allocate resources more effectively.
"The pressing need to kick-start the economy preserving health and minimizing contagion risks, is accelerating the creation of these common digital rails," he adds.
Privacy and digital identity
Digital identity, one of the key fields of research of the area that Kuchkovsky leads at BBVA, is another field that could benefit from this new collaborative spirit. "The need for unambiguous systems that allow us to prove who we are in an 'online' environment without breaching our privacy is a technological challenge that, despite years of work, is yet to be convincingly solved, but which can offer great opportunities if it materializes in widely-adopted tools," he explains. A "secure, private and proven digital identity" would allow companies to deliver more personalized and complex digital experiences, and to simplify transactions between citizens, governments, public institutions and companies, thus enabling significant cost reductions.
These challenges have become even more evident today with the need to have systems that allow tracing contacts to minimize COVID-19 infections. "And advanced encryption technologies capable of preserving privacy – such as Zero Knowledge Proofs (ZKP) or federated learning play a key role in this," he noted. The field of advanced cryptography encompasses a number of techniques for analyzing and sharing data without exposing their content to third parties, by relying on encryption algorithms, protocols and systems. "The need to develop this kind of solutions –that protect us while preserving our data privacy – could bring a much needed boost to these technologies," he says.
The large-scale application of these technologies would also be hugely beneficial for the development of artificial intelligence, as it would open the door to the possibility of training data to feed machine learning models in a collaborative manner, across different companies or organizations, without requiring them to leave a protected environment. "Whether on my smartphone, such as in the case of an 'app', or corporate data centers or servers," he adds.
In this sense, Kuchkovsky emphasizes that the technologies required to make sure "that utility is not incompatible" with privacy do already exist, and that the current scenario could be the turning point for their use to spread. "All this will contribute to the development of the digital infrastructures that help us to come closer to building truly smart data-driven societies, where we can make better decisions to, I hope, try to secure a more sustainable and prosperous future, like BBVA is doing."