Eduardo Torres-Llosa, CEO of BBVA Continental: "Peru has opportunities for everyone"
Now that the fourth consecutive presidential election in Peru (a milestone in the country's republican history) has finished, the message to the world is one of democracy and political and macroeconomic stability. From this foundation of respect for the rule of law, Peru becomes an obvious investment opportunity for national and international private sectors. In addition, it makes it possible to strengthen the role of institutions such as BBVA Continental – from its robust position in the financial system it helps Peru's sustainable development.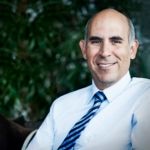 In this context and after almost nine years as head of BBVA Continental, Eduardo Torres-Llosa has seen how the basic pillars (service quality and efficiency) of his management approach have earned BBVA the title of 'best in Peru' as chosen by renowned international publications.
Speaking about the bank's success, the CEO of BBVA Continental stressed how important Peru is and how the economic peak between 2002 and 2013 played an influential role. On different occasions, Eduardo Torres-Llosa has remarked that "banks reflect a country's economy. If the country is doing well, banks do well. If your customers are doing well, banks do well."
For this reason, when you look at a bank's performance, you need first to focus on the country that made that success possible. "I have been lucky to manage a bank in a country such a Peru, in a very prosperous economic content and within a very solid and important banking group," reflects the CEO of BBVA Continental.
Over the last two years, the slowing economy in Peru has been cause for concern in different sectors. However, it must be noted that no society is able to develop, grow and generate wellbeing for all of its members without a fully developed financial system.
In this context, Eduardo Torres-Llosa believes that Peru offers plenty of opportunities: "This part of the world shows high potential for growth and, in our specific case, this potential is combined with wide scope for bancarization. For example, the placement-GDP ratio in Peru is only 33%. There is a lot of scope for action and our bank has significant presence across the country and, as such, we have the chance to keep developing a range of financial options that will improve the lives of thousands of Peruvians."
As regards the financial aspects, the CEO of BBVA Continental adds that banking is experiencing a transformation and that there are opportunities for continued modernization. The digital options must be harnessed to take channels, products and innovative services to customer segments which did not use to be immediately accessible.
For this reason, Eduardo Torres-Llosa reminds us that BBVA's goal is to place the opportunities of this new era within reach of everyone: "To do this, we need to change and remember that everything we do must be to the benefit of our customers. We are working toward becoming a distinctive bank that helps build a better society for all."