Falsehood, lie, fallacy, insidiousness, post-truth. There are a multitude of synonyms to refer to the term that continues to fill social networks and the media: 'fake news'.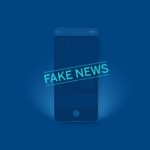 Mario Tascón, a journalist and the founder of the communications consulting firm Prodigioso Volcán, offered BBVA employees a virtual talk to analyze this phenomenon, explain how to identify fake news and prevent it from spreading. This talk is part of the initiative 'BBVA at home', which offers bank employees advice on working and life-work balance during the lockdown from coronavirus.
Tascón began by paraphrasing the linguist and political scientist Noam Chomsky when he said that "no one believes in facts anymore." Why is this occurring? Because it's easier to believe in something we feel, in something we already believe is true, even if it hasn't been proven and for which we have an established bias. Fake news stories focus on individuals' own beliefs, using marketing techniques for their creation and dissemination.
U.S. President Donald Trump is  one of the biggest exponents of this trend, as according to Tascón, he has enormous potential to manipulate thinking. He is able to do so because he is capable of framing thoughts and repeating the same concepts many times, managing to guide others to repeat his words and making people attack him from within his own linguistic framework. Most of the press, publishers, the media and scientific communities are a counterpoint to this attitude, and are unaware of these mechanisms and how they are used. 
There can be many types of fake news and they can be presented in different formats and different contexts. They could emerge directly from a made-up or manipulated content - occasionally it is deceptive content impersonating real sources - or the content may be real but the context in which it is presented could be false.
The crisis caused by COVID-19 is certainly the perfect breeding ground for the spread of fake news. It is simple to elaborate fake news on WhatsApp messages with information that governments allegedly want to hide, or homemade solutions to cure the disease.
The director of Prodigioso Volcán explained that unlike real news, fake news does not need meet high quality standards to be perceived as true and therefore be disseminated. With nothing more than an image and text in capital letters, memes have become something that work. "By generating news with an emotional closeness to the ideological positions of the recipient, even if the quality is low, people want to believe them because it's about something for which they already have a preconceived idea."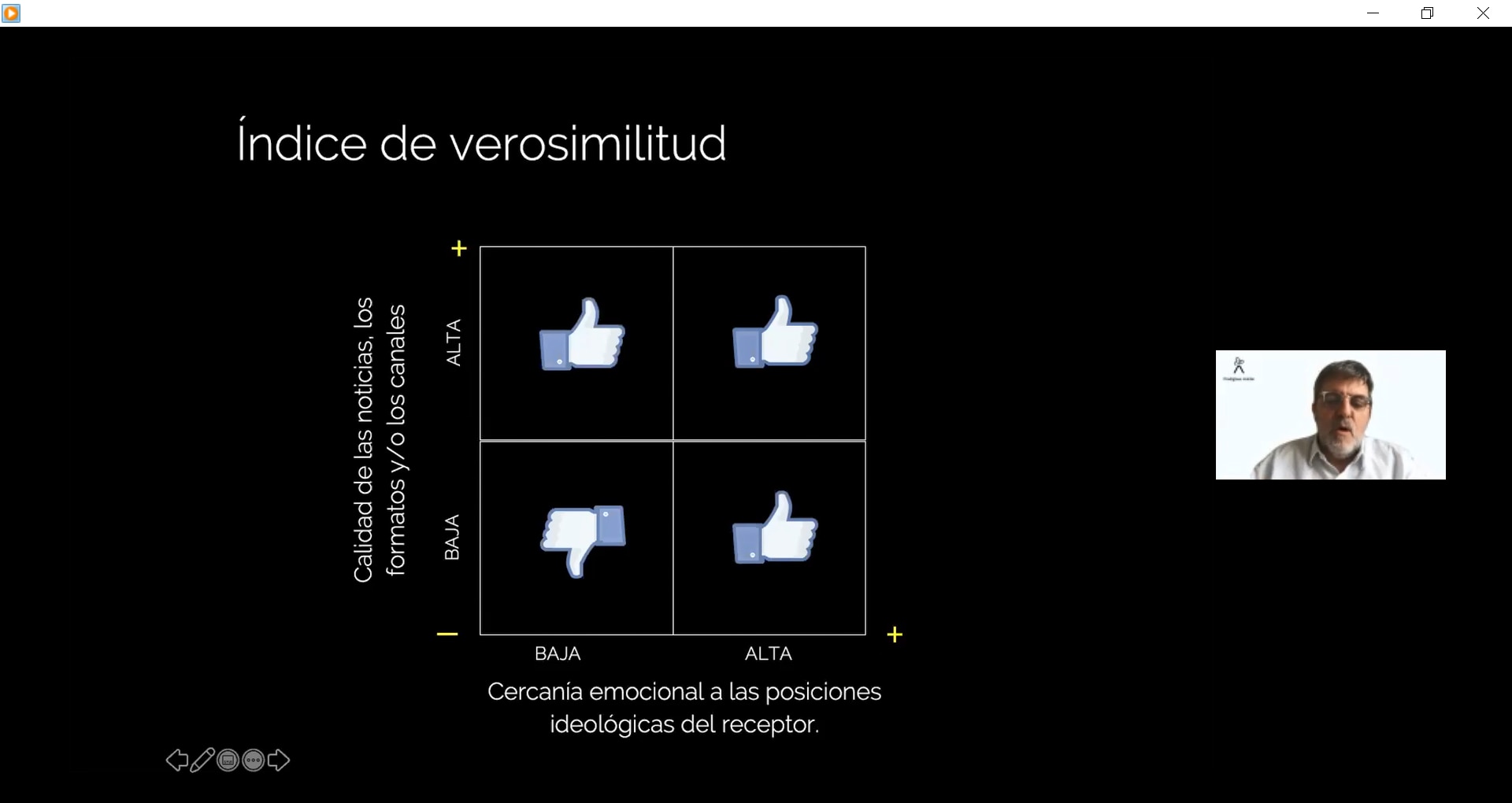 Mario Tascón, founder of Prodigioso Volcán, during the videoconference.
Mario Tascón also stressed that voice and even image impersonation techniques are becoming increasingly sophisticated, even using technology related to artificial intelligence. "This makes it increasingly difficult to identify whether something is real or not."
But if there is anything more important than the creation of fake news, it's how it spreads. With the arrival of social networks, the marketing techniques to segment the public are more elaborate. It is no longer just demographic or geographic aspects that are influential.  Those related to psychographics (activities, personality, attitudes) and behavior are more relevant.
Two years ago, Science magazine published a study called 'The spread of true and false news online', where it clarified that although there is an entire network of companies dedicated to coming up with fake news in Russia and other countries, human behavior is what makes it be distributed. According to this study, false news stories are spread significantly much farther, faster, and deeper than true news. False information is 70 percent more likely to be shared on Twitter because it is perceived as new. 
Mario Tascón discussed how users build an echo chamber around themselves. "As we are surrounded by people that we wanted to follow, in social networks we are sort of building an echo chamber around ourselves in which we only hear ourselves and only listen to those who are the same as we are."
In closing, Tascón offered BBVA employees some advice to fight against the false information on line: "You have to start with the truth, as it's a framework that gives you an advantage. It indicates what is a lie or an inaccuracy, always avoiding specific language and returns you to the truth. Repeat it more often than the lie."