Money 20/20 Las Vegas is without doubt one of the showcase events for technology and financial services in the world. Every years thousands of people involved in the industry, from big banks like BBVA to technology firms like Google and most importantly innovators and start-ups, gather to discuss the future of the industry.
As well as product announcements and launching of new technologies, it is also a chance for those planning on shaking up and improving banking to explain their plans why what they are doing is so important.
This year, one of those doing just that was Joaquin Ayuso de Paul, CEO of Denizen – one of BBVA's disruptive portfolio companies.
Below, Ayuso explains not only what Denizen is about, but why the gap that this new service is going to fill is of critical importance for people around the world.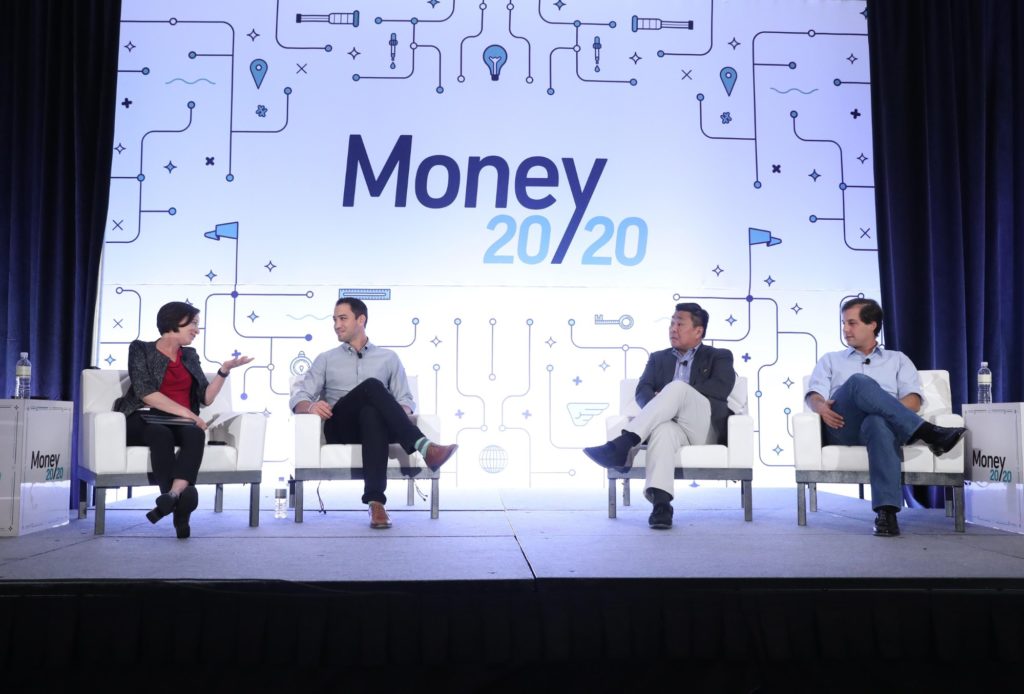 From left to right: Jennifer Tescher (CFSI's CEO and president); Misha Esipov (Nova Credit co-founder & CEO); Dickson Chu (Global Head of Portfolio Management at BBVA) and Joaquín Ayuso (Denizen's CEO).
Joaquín Ayuso, Denizen's CEO
"One week removed from Money 20/20 and I'm still trying to catch my breath. This was my first experience at the show and it was a whirlwind – the show layout, design, schedule and high level of speakers was simply astounding.
I was a late addition to the show schedule this year – but it was a great opportunity to showcase Denizen -our digital borderless banking solution for global citizens -as well as to discuss the broader issue of the impact of country boundaries on the banking industry and the impact on people.
Denizen had not planned to debut at Money 20/20, but we were running ahead of schedule and the organizers were looking for someone to address the topic of global financial health. As a result, I had the honor of joining our friends at Nova Credit and the impressive Jennifer Tescher of Center for Financial Services Innovation (CFSI) on a panel discussing trends in portability and global financial health for consumers. It was a stimulating and important discussion as we looked ahead to the new future of work and why many more people will become global citizens.
There has not been the wholesale embrace of globally mobile yet underserved populations"
At the same time, I thought this discussion was critical because it opens to the door for the globally underserved.
Here in America, there is a growing movement focused on the needs of low-to-middle income consumers. There is dawning understanding that not only is this a tremendous need, but it also translates into a tremendous market.
There are literally tens of millions of consumers waiting to conduct their financial obligations using quality, responsibly designed products.
However take a step back, and the needs of global consumers becomes a bit murkier. There are certainly companies attempting to solve for one-off needs like wire transfers or remittances.
But there has not been the wholesale embrace of globally mobile yet underserved populations. Think refugees, immigrants, or even the families of those people. National borders act as very effective boundaries for financial services.
Nova pointed out this is true for credit scores. Once you leave a country, you effectively become credit invisible to your new home country – no matter if you were a prime credit customer in your former life.
That's the challenge they're looking to solve by enabling porting over of credit scores. It's a great example of a dual win because the customer obviously wins by not having to start over, but banks and other financial providers also win because they have a potentially high quality, readymade customer the first day they arrive in the U.S.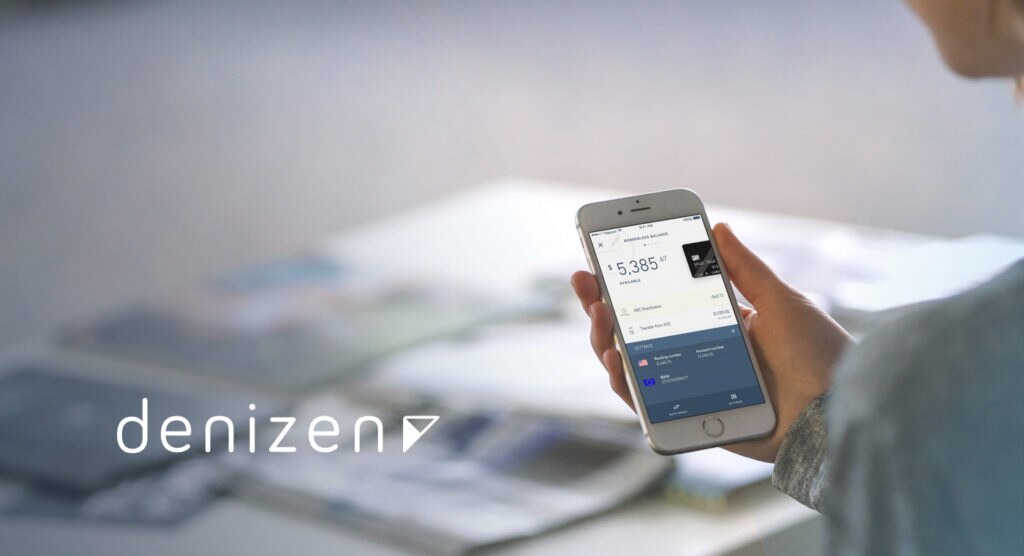 Denizen is the first bank account designed for the global citizen.
That's our goal with Denizen as well. By solving for the problem of a truly global bank account for expats, we can prove out a new model for eliminating the delay and cost of cross-border money management and movement.
That's why I was so excited about my Money 20/20 experience. Not only was the networking incredible, but the programming shows that our industry continues to evolve.
More and more, we are in touch with the needs of those that have previously been invisible to mainstream financial services providers. And as the broader industry recognizes the opportunity in serving them, so does our panel show that the future will include global financial health considerations.
My sincere thanks to the Nova team for joining us, and to Jennifer and her team at CFSIfor including us in this important discussion.
This may have been my first Money 20/20 experience, but it definitely will not be my last. I'm already looking forward to 2018."
How does it work?
Denizen is the first true global bank account, making financial decisions and money management fast and easy. Denizen is currently in beta with plans to launch more broadly in early 2018.
Designed for the global citizen, Denizen removes the hassle, stress and fees of traditional international banking through a single account that unifies currency exchange, deposits, payments and transfers for complete financial visibility.
Denizen enables immediate access to your money, does not charge wire transfer or currency exchange fees, allows you to freeze and unfreeze cards from a mobile app, provides a no fee global ATM card, and allows you to view your global net worth at-a-glance.
With Denizen, people can get paid in one country and pay bills in another, all through the same account. Your life spans oceans, and now your money can too.