How to underpin the financial health of vulnerable entrepreneurs
The impact of the COVID-19 crisis is laying bare existing social and economic gaps across the globe. According to a paper by the Federal Reserve Bank of New York, minority-owned businesses have a poorer financial health, and are struggling more under posed by the global pandemic.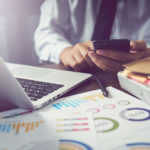 Worldwide, business owners across the world are suffering the effects of the crisis. "Small businesses are enduring the direct impacts of social distancing directives, including temporary closures and modified operations," explains the report by the Federal Reserve Bank of New York. "With declining revenues, many small firms have had to lay off employees."
The root of the problem
The study, in absence of real-time data, analyzes the results of '2019 Small Business Credit Survey', a report published by the Federal Reserve Bank of Atlanta. In view of the current scenario, the report's findings about US companies, seem premonitory.
At the end of 2019, only one in five financially healthy firms had sufficient cash saved up to continue normal operations in case of a 2-month revenue loss. "Most small businesses would probably have no option but to cut down salaries, lay off workers, downsize operations or defer payments in the event of a crisis," the report explains. "Many entrepreneurs would have to resort to their personal savings or take out debt to pay off their debts." The study indicates that smaller, younger companies, or companies helmed by African-American or Latino owners, were more likely to be classified as "at risk" with respect to their financial health and, therefore, would be more vulnerable in a crisis.
Social Inequalities, Economic Inequalities
But why do these business owners have a poorer financial health? "Limited access to credit is a compounding factor," according to a recent report by McKinsey. "Black-owned businesses, overall, also tend to start out with far less capital, whether from investments or bank loans, than white-owned businesses do. And only 1 percent of black business owners get a bank loan in their first year of business, compared with 7 percent of white business owners."
The high number of small-businesses managed by Afro-American or Latino owners in more vulnerable industries pandemic has been another negative factor for their financial health during the pandemic. "Service industries, including accommodation and food services, personal and laundry services, and retail, which have the highest share of minority-owned small businesses, could be the most highly disrupted in the near term," says the report. "These services often require physical proximity to others and are less likely to be delivered remotely. And although the healthcare and social-assistance sector is less likely to see immediate net job loss and company closures, it is the industry most exposed to contracting the virus."
Given this scenario, McKinsey suggests a series of measures to relieve the complex situation facing minority-owned entrepreneurs and underpin their financial health. These are some of the main ones.
Seeking support
To strengthen their financial situation, minority-owned businesses need immediate relief in the form of grants, loans, subsidized access to legal advice, professional assistance to negotiate with creditors or landlords. This would allow them to respond to the pandemic and protect their employees. McKinsey also advocates other specific related immediate relief measures, such as community-relief funds and emergency grants by large companies.
Reach is critical to ensure the effectiveness of the measures. "In some instances, public institutions may need to improve and tailor their delivery mechanisms so that they reach minority-owned businesses and address their specific needs." In this process, all actors willing to help may need to readjust to the situation. "Government agencies, not-for-profit organizations, and private-sector companies, may need to review their outreach programs and educational campaigns to increase awareness around the types of assistance they offer. They may also see opportunities to make their programs and services more user-friendly "
Expanding access to finance
Minority-owned small businesses could improve their financial health if they had broader access to financing options. This fact could "dramatically enhance the underlying health of minority owned small, improve the odds that they reach scale, and strengthen their financial resilience." In this case, according to McKinsey, the public sector could help by incentivizing lending and addressing banks' concerns about risk of lending to underserved small businesses to roll out the required solutions.
Accelerate receivables
In terms of revenue, accelerating receivables from government or large corporate customers would be critical to help struggling businesses make ends meet. "Businesses that could afford to do so would provide significant relief to their suppliers by paying them early and reducing their cash-conversion cycle."  Expanding the range of action and reaching out to other types of clients is also vital for these entrepreneurs. "Procurement commitments from government organizations and the private sector could also help level the playing field for minority-owned suppliers."
Readapting
The financial health of struggling businesses can only be preserved if they succeed at-adapting their model to the new reality brought about by the pandemic. "In high-risk domains, including businesses and workplaces that require physical proximity, it will be necessary to adjust rapidly by redesigning contactless experiences and safer work environments," explains the Mckinsey report. The role of technology companies as providers of services and tools is critical to help the most vulnerable companies upgrade.
Acquiring a solid financial education
In addition to external support, entrepreneurs need to have a solid understanding of financial fundamentals as a tool to deal with unforeseen crises. For this reason, BBVA works to promote financial education among business owners, through the Center for Financial Education and Capability. The Center provides business owners with access to a broad range of studies, articles, and reports to help them stay up to date, improve their financial health and, thus, support them in making better economic decisions.