Luz Martín Manjón: "We continue working to create data-based experiences"
'Schedule your account' is the new digital service BBVA is offering its customers on the app (Android e iPhone). With this tool, customers can activate, and customize, six settings to automatically perform certain tasks to manage their personal finances. They simply have to choose the most convenient way to manage their account balance or save, include the parameters to take into account, and the operations take place automatically. Luz Martín Manjón, Head of Digital Products at BBVA Spain, explains how this new tool works.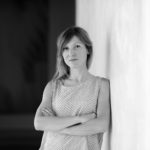 Q: What is 'Schedule your account', and what benefits does it offer customers?
A: It's a new feature in the app that aims to help customers manage their everyday finances, automating certain tasks through simple settings that would otherwise require them to remember to perform these tasks manually and on a regular basis.
We have internalized many automations that make life easier for us - like the house thermostat, for example. The heat turns on and off based on the temperature, and we don't have to remember to raise the heat when it's colder. We can do the same thing with our accounts, making it a little easier to manage our personal finances.
With the settings we offer customers, we have tried to meet two big needs our customers have shared with us: to easily manage account balances to avoid shocks and having to transfer money from one account to another, and to save money easily and effortlessly.
Q: Why these settings and not others? Do they adapt to customers' different profiles and needs?
A: We started with settings customers were already familiar with: those for account balance management were already used in office and well received, and those for saving are simple and common ways to save that we have digitized in a way.
The "minimum account balance" setting allows customers to set the minimum amount they want to have in their account. When the balance goes below that amount, the difference is transferred from a second account to the account that has the minimum amount established. This ensures that customers will always have the amount needed in their account to prevent possible unexpected events.
Then there's the "maximum account balance" setting. This allows customers to determine the maximum amount they want in their account. When the balance exceeds this amount, the difference is automatically transferred to a second account.
"The rounding and the payday savings tools are the most popular among the customers that have already activated the rules"
With the savings settings, we tried to cover different behaviors. There is a type of customers that likes to pre-save, and set aside a certain amount as soon as they are paid. For them, we have the setting for payday savings, which lets them decide what percentage to transfer to a second account every time they are paid, and include the savings in their planning for expenses.
However, there are also customers who prefer to have all their money available for expenses, and at the end of the month, if they have anything left, save it. For them we have the end of month savings setting that allows them to automatically transfer a percentage of the money saved at the end of the month to a second account.
For customers who prefer to save by simply controlling their expenses, we have the budget savings setting. When money budgeted for a certain category is not spent, the difference is transferred to another savings account, instead of being available to spend in their regular checking account.
And finally, for those who prefer to keep "the change" from their purchases in a piggy bank, we have the setting to round up card purchases, which lets customers round up their purchases to the next euro when they pay with a debit card. The extra cents are saved in another account. Customers can choose to multiply up to four times the amount that is rounded up so that their savings are even greater.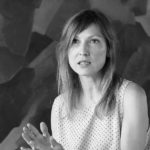 Q: Have you conducted any user tests to gather feedback?
A: Yes. We've tested the product with customers, both before opening the tool to gauge what they thought about the idea, and after, with the rules already in place. The feedback has always been very positive. In fact, they ask us to implement new rules and share their views on the ones that are already available. This is how we work; it's an feedback-based iterative improvement process.
Q: Which tools are most popular?
A: The rounding and the payday savings tools are the most popular among the customers that have already activated the rules.
Savings rules are different for every person and depend a lot on customer preferences. Some customers would rather set that percentage aside before spending it, and other people like to save what they don't spend… Different behaviors that allow to customize the experience.
Right now we already have about 20,000 rounding rules and about 9,000 paycheck savings rules, compared to just a bit over 4,000 end-of-month savings rules, out of a total of about 45,000 active rules.
Q: What's the design process for a tool such as this tool like?
A: The first thing you do is come up with an idea to build upon. This idea is developed with help with our user experience team, to come up with a series of prototypes that we test with customers. This allows us to iterate the idea and narrow down what we want. Once we get a clear idea of where we should be heading, we work on the technical feasibility and the designs to define a viable product that covers all the basics. That's when technical teams start working on developing the tool.
Once we get to a level of development that allows us to test a pilot, we invite a limited number of people (in our case, employees) to gauge all the use cases that we have come up with, and sometimes others that we haven't taken into account. This helps us keep upgrading the tool until it's ready for our customers. Customer feedback is essential and we gather it constantly throughout the whole functionality development process. It allows us to iterate the product. It's a process that only ends when we stop working on it.
"Customer feedback is essential and we gather it constantly throughout the whole functionality development process"
Q: How does this tool supplement other BBVA tools like BBVA Bconomy?
A: Bconomy is a customer financial health assessment tool. It tells customers that they need to save to improve their health. But until now, they didn't have the tools necessary to follow through with these savings plans. 'Schedule your Account' is the piece that was missing in the experience puzzle, the one that allows them to achieve their goals in a simple, effortless manner.
Q: Why does BBVA have this savings-based line of work? Is it something customers demand?
A: Money, and being able to deal with unexpected expenses, is one of the greatest sources of stress for people. Customers can choose what to do at all times, whether to save or not. This is a personal decision. We're not just giving customers access to all their income and expense related information, what payments may be debited to their accounts, what they're spending their money on, etc. and the tool to be able to save, if they wish to. But it is the customer who ultimate decides whether to do it or not.
Q: What other tools do you expect to launch soon?
A: We will soon roll out new functionalities to cover everyday management needs, and also new automated savings features, as well as improvements on the current rules.
We're still working on the creation of data-based experiences to address our customers' needs and give them all the information they need to make their best decisions, just as we have already done with Bconomy or Expected Movements.
Currently, besides putting all this information in the palm of their hand, we are working to find out what's really relevant for each customer, and be the ones that proactively help them anticipate that decision they are going to have to face. Thus, we can warn them of what's more important for them, and the impact it can have on their finances, and offer them a tailored solution or suggestion.
If these suggested actions can be automated so that the same is always taken for the same situation, we will prevent this unexpected circumstance, or what we are warning them about, from happening again.
'Schedule your Account' is really part of this self-driven experience. This is the line we're focusing on right now, hand in hand with BBVA AI Factory. And, although we believe we've still got a lot of work to do here, it's definitely helping us stand out from the pack and we're taking the right steps.
Q: How many customers use BBVA services to manage their finances: Bconomy, expected movements, my budgets, etc.?
A: We have over two million accesses in all Mi Día a Día (My Everyday Life), tools, of which 1.4 million check the dashboard that summarizes all their available info. Within the functionalities it includes, the most used one is the one that groups movements into categories and Expected Movements, followed by Bconomy. These figures offer us quite a bit of reassurance to keep working on tools that help customers manage their personal finances better.