The Financial Stability Board (FSB) is an international body that oversees the proper running of the financial system by promoting oversight and regulatory policies.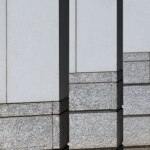 The Financial Stability Board was created in April 2009 as the successor to the Financial Stability Forum (FSF).  The FSF was founded in 1999 during a G7 summit to ease tensions between ministries of finance and central banks. The FSF consisted of twelve nations participating through financial institutions or their central banks.  This institution facilitated transactions, fostered cooperation among international financial institutions and anticipated financial stress situations.
Given the positive results yielded by the FSF, the FSB was established during the G20 summit in London, to accommodate more countries and emerging economies.   The FSB is currently consists of twenty-four member countries -  United Kingdom, Germany, France, Spain, United States, Canada, Russia, Mexico, Indonesia, Italy, Japan, Brazil, China, Argentina, Australia, Hong Kong, India, Netherlands, Saudi Arabia, Singapore , South Africa, South Korea, Switzerland and Turkey – as well as the most relevant financial institutions -  the Bank for International Settlements, the European Central Bank, the European Commission, the International Monetary Fund, the Organization for Economic Co-operation and Development and the World Bank.
The FSB is responsible for maintaining international financial stability and for this it examines weaknesses and seeks solutions such as backing responsible authorities or promoting transparency.  In addition, each year it publishes the list of systemic banks, banks whose failure might destabilize the financial system.  For a bank to be considered systemic, it has to meet a number of quantitative requirements in terms of size, complexity, interconnection, substitutability and globality; or qualitative supervisory criteria, in other words, that, despite not meeting the aforementioned standards, the bank is deemed to be systemic.