Broxel Fintech is a startup that innovates tailored payment channel solutions in order to create efficient, agile, and disruptive financial ecosystems that are available anywhere in the world at all times.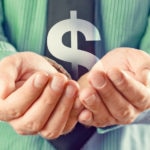 Gustavo Gutiérrez, Founder and CEO of Broxel FinTech thinks the entrepreneurship ecosystem in Mexico is young, increasingly active and decisive. Entrepreneurship is a perfect match for the future economic growth of Mexico because it represents, among other things, identifying specific unmet needs to create an offer that often solves a problem while creating sustainable businesses, "Mexicans have the ingenuity, talent, circumstances and desire to create new job opportunities".
According to the executive, each agent has a specific role and responsibility in Mexico's entrepreneurial ecosystem, where the government provides support through institutions such as Inadem and has the responsibility to promote and create a suitable climate so more and more Mexicans become entrepreneurs. "Incubators and accelerators offer mentoring, networking, infrastructure and are responsible for guiding all these projects that could be the next Uber in an ethical way and to the best of their abilities. Finally, entrepreneurs are people with great creativity that have an unlimited desire and dare to create something new and take risks. Their responsibility is to not stop pursuing their goals through hard work and taking advantage of the public and private resources available," he added.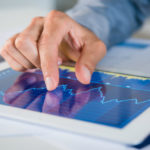 In terms of the challenges of the innovative and entrepreneurial ecosystem in Mexico, Gutierrez believes that both go together because entrepreneurs are innovative. The ecosystem needs more entrepreneurs and this grows the more people there are who dare to be one. Government institutions are also required to support this way of doing business and grow the economy. There is a lack of entrepreneurial spirit in Mexico but we all have the potential, the raw material, in our ingenious and fighting nature. We just have to let go of the idea that the traditional labor market is the only way to be successful and move away from informality. In November 2015, 4.4% of the economically-active population was unemployed and 8.2% were underemployed. These figures could change through a stronger entrepreneurial ecosystem.
Gustavo commented that entrepreneurs need more platforms to present projects that, although can be implemented in Mexico, have the potential to cross over into other countries and be successful. Procedures for operating permits should also be streamlined as well as other times to improve project implementation; this could be solved largely by digitizing 100% of procedures, i.e. be able to complete them without making physical visits to government agencies. "We believe that the innovators and entrepreneurs who are active in Mexico know both the virtual tools as well as other types (government support, accelerators, etc.) that are available and are not afraid to make full use of them to achieve their goals. And that is essential as entrepreneurs can never be timid," he said.
It's very important that those seeking to be entrepreneurial are aware of all the factors and make informed decisions".
From Gutiérrez's perspective, the obstacles that are still to be overcome in the Mexican entrepreneurial ecosystem include fear toward entrepreneurship. While this is a trend that we need to explore, we cannot deny that it has its risks and the fear of failure is not easy to overcome. It's very important that those seeking to be entrepreneurial are aware of all the factors and make informed decisions. At the end of the day, success always comes from hard work and the greater the risk, the greater the gain. For this we also need larger investors to come along who are conducive to further growth entrepreneurs who currently receive relatively low seed capital (with initial caps of $50,000) that does not allow them to grow according to the success of their companies. While there are large investors, they are not the majority.
The power of clicking
As for trends in the Mexican entrepreneurial ecosystem, Gustavo Gutierrez said, "We definitely see the great potential in One Click services. These are the ones we have with us all the time, on our smartphones, and we meet everyday needs with a single click. Clear examples of this are Uber, Airbnb and Netflix. The One Click sector that has huge growth in private investment and in which Broxel participates with first class services is that of FinTech that went from being a $3 billion industry in 2013 to $12 billion in 2014; capital injection quadrupled in a year. It's our view, therefore, that One Click services are the future because applications are slowly taking over from websites".
In that respect, the respondents reiterated that they believe entrepreneurs are betting on technology- related markets and especially One Click services. Everything from advertising through leisure time and our social interactions are migrating to the digital world and therefore applications. That's where the big developments, services and markets of the next decade will be.
¿What will be the largest bank in 15 years time? A traditional bank or a technology company? Today banks have the trust and technology companies have proximity to customers and user experience. What will our children choose?
"The future must be the democratization of technology and entrepreneurial opportunities. As all kinds of markets migrate towards technology, it will become increasingly important to ensure a level playing field that allows everyone to have access to the tools needed to be entrepreneurial and develop. Remember that necessity is the mother of invention and that the next big idea or business can be inside the head of any human being regardless of its context. That's why we offer the possibility to exploit that potential to as many people as possible, as quickly as possible, the entrepreneur said and finished off, this was included, in a certain way, in the 2013-2018 National Development Plan that reads, "Democratizing productivity means...integrating all Mexicans into the formal economy...that opportunities and development reach all regions, all sectors and all groups of the population..."