Developments in the U.S. fintech world reached the federal level this week (more so than usual).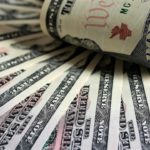 A Senate committee hearing was held, with a warning from a prominent Senator. Pressure is mounting on the Federal Reserve in relation to the new charter for fintechs. Five trends were laid out, helping consumers stay informed on industry patterns.
Below are headlines you might have missed in the U.S. fintech news:
Federal Reserve's Say: The Federal Reserve is under increasing pressure to provide clarity on whether nonbank fintech firms that receive a special federal charter will have direct access to central bank lending and to the U.S. payment systems. (Source: American Banker)
Five Fintech Trends:  There's a reasonable chance you've already been using fintech. But, there's a lot of fintech offerings that you might not know about. So, Bankrate checked in with those in the know to help you navigate the labyrinth of what's important to follow now. Here are the top five practical fintech trends. (Source: Bank Rate)
Risk Warning: The Senate Banking Committee continued to examine Tuesday how to handle the regulation of fintech, as concerns persist about data aggregation and consumers' privacy. "I think it's critical that the government move methodically on a regulatory approach to fintech so we encourage productive innovation but we don't expose consumers to a lot of unnecessary risks," Sen. Elizabeth Warren, D-Mass., said during the hearing entitled "Fintech: Examining Digitization, Data, and Technology." (Source: Think Advisor)
Note: Every Friday, BBVA Compass, a leader in the U.S. digital banking revolution, publishes its weekly Fintech Friday article, giving you headlines you might have missed in the world of fintech across the country.