Usually when BBVA Compass posts Fintech Friday, there's a theme or a trend that the news cycle follows.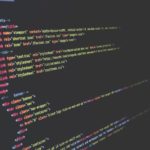 Not this week.
This edition of Fintech Friday features three reasons for young investors to peek in the world of fintech, an invisible platform you might use and not know it, a take on a traditional bank account, and more.
Here's what you might have missed in this week's U.S. fintech headlines:
Three Reasons: FinTech, according to PWC, describes the intermingling of financial services with technology available on the market today. But, why should young investors, specifically millennials, look to new technologies such as digital finance as we approach 2019? Forbes has the answer. (Source: Forbes)
Invisible Platform: One in every four consumers in the U.S. has touched this product. Some of them do so when they register their bank account credentials to their Venmo accounts, or set up an investment account with Robinhood, savings account with Acorns or loan repayment details with LendingClub. That product is Plaid — a tech platform that uses application program interfaces (APIs) to securely connect a consumer's bank account to a third-party that wishes to use the account to enable a financial services transaction. (Source: PYMNTS)
Top Dog: Even Financial, a creator of application programming interfaces, has hired Nadine Murray, a digital marketing executive at JPMorgan Chase's consumer bank, as senior vice president of strategy. (Source: American Banker)
Robinhood: Robinhood Financial, one of the most valuable private companies in the financial technology space, is rolling out its take on the traditional bank account starting on Thursday. The new offering from the Menlo Park, California-based startup is called Robinhood Checking & Savings, and promises a 3 percent interest rate, a sky-high payout in today's low-yield environment. (Source: American Banker)
Paper Checks: Visa is partnering with Ingo Money to launch a product for merchants and banks to quickly get onto the payment network's systems allowing fast digital payments to customers. It's the latest sign of the rise of push-to-card payments where companies use existing card networks to push money to customers, reversing the traditional flow of dollars. (Source:CNBC)
Note: Every Friday, BBVA Compass, a leader in the U.S. digital banking revolution, publishes its weekly Fintech Friday article, giving you headlines you might have missed in the world of fintech across the country.