This Fintech Friday has a local spin to it, with a columnist out in the desert making a case for Arizona's financial technology sector.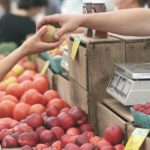 Colorado could have a fintech leader that the state has seen before…just in another industry.
In addition, with Small Business Saturday on the horizon, a game changer could be nigh as well.
Here is what you might have missed in the fintech news headlines across the U.S. this week:
Economic Boost:  "Arizona's financial technology (FinTech) sector has become increasingly prominent over the past few years. While Arizona is no stranger to being an innovator in technology, our state has made a unique push to solidify its leadership in FinTech through creation of its FinTech sandbox, a regulatory sandbox," writes Steven G. Zylstra, president and CEO of the Arizona Technology Council. (Source: Arizona Big Media)
Changing the Game: Guest hosts Jurrien Timmer of Fidelity Investments, Dana Telsey of Telsey Advisory Group and Karen Mills, former SBA Administrator now with The Bipartisan Policy Center, joins 'Squawk Box' to discuss Small Business Saturday and how the businesses are evolving. (Source: CNBC)
Rocky Mountain Leader: Colorado could soon have a fintech leader similar to a leaders in a particular local industry. The role would help businesses doing everything from crowdfunding to automated wealth management. (Source: Denver Business Journal)
Note: Every Friday, BBVA Compass, a leader in the U.S. digital banking revolution, publishes its weekly Fintech Friday article, giving you headlines you might have missed in the world of fintech across the country.