The fintech world boasted big news this week.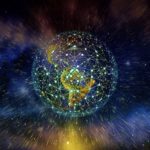 While there will be some recognizable names in this week's headlines, huge developments came from the nation's capital from two different government agencies.
The result will surely send ripples across the industry, but what kind of ripples caused remains to be seen.
With that, here are this week's top news items from around the U.S.:
Sweeping changes: The Treasury Department on Tuesday released its blueprint for regulating financial technology, a sweeping document that could influence policy in the emerging industry for years to come. (Source: Politico)
Applications accepted: The U.S. Office of the Comptroller of the Currency said on Tuesday it would start accepting national charter applications from financial technology companies, giving so-called fintech firms a path to federal oversight for the first time ever. (Source: Reuters)
A bite out of the fintech apple: During its quarterly earnings call yesterday, Apple CEO Tim Cook gave some insight into the company's progress in becoming something of a fintech player: Apple Pay transactions tripled from a year earlier, to more than 1 billion. Cook said that was more than Square and exceeded mobile transactions via PayPal. (Source: Quartz)
Fresh cash: Fintech startup BlueVine has added $12 million to its recently announced series E round of funding, bringing Microsoft's venture capital (VC) unit M12 onboard alongside the VC arm of finance giant Nationwide. (Source: Venture Beat)
Can't wait for Fintech Friday to digest top news headlines? We recommend following these fintech journalists as they report up-to-date developments.
Alex Barinka – Bloomberg
Andy Greenberg – WIRED
Anthony Ha – TechCrunch
Austen Hufford – Wall Street Journal
Note: Every Friday, BBVA Compass, a leader in the U.S. digital banking revolution, publishes its weekly Fintech Friday article, giving you headlines you might have missed in the world of fintech across the country.