The BBVA Open Talent team has recognised a number of fintech businesses with a financial inclusion mission. Their business models, and the resulting impact on society, make Open Talent alumni businesses such as Destacame, ePesos, and Musoni ones to watch.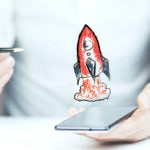 'Fintech innovation' means different things to different people. In some markets, we are seeing app-driven challenger bank gain traction among customers who are increasingly used to paying for their morning coffee with a tap of their smartphone. Barely a day goes by without some update on cryptocurriences and the potential impact of blockchain. However, in many developing economies, innovation is enabling something much simpler, yet more profoundly impactful: access to previously out-of-reach banking services, built explicitly for the specific and very different needs of customers in those markets.
The drive towards universal financial inclusion is high on the agenda for many at both national and global levels. The G20, for example, has repeatedly identified the issue as a key priority, and in many countries entrepreneurs are seizing the day and creating new businesses to tackle financial inclusion head on.
The BBVA Open Talent team has recognised a number of fintech businesses with a financial inclusion mission such as Destacame, ePesos, and Musoni.
Founded in 2014, Destacame provides the first behaviour-based credit score in Latin America. Having won the BBVA Open Talent Financial Inclusion award in 2015, the team has been working on a successful pilot in conjunction with BBVA in Mexico. Founder Jorge Camus believes that with 80 percent of the Latin American population having zero relationship with their bank, it is a market worth addressing for both established institutions and fintech startups.
"If your consumers don't have any, or only very limited, interaction with their bank, their banks don't have any information about them – they don't understand them," said Camus. "People cannot prove to anyone that they are good with credit, which then leads to further exclusion from key services."
Traditionally in Chile and Mexico, cash is king. Bills are paid in cash, and even with the advent of e-commerce, payment is typically made on delivery and not via a debit or credit card online.
Services for the 'unbanked'
Indeed, ePesos, 2017's Open Talent Financial Inclusion winner, is providing a much-needed service to 'underbanked' and 'unbanked' consumers and small business owners in Mexico. As many as 60 to 70 per cent of employees are part of the 'informal' or 'gig' economy, and dependence on cash means that banks are unable to offer additional services to many customers whose average balance is typically zero. The ePesos custom-built mobile wallet and digital lending platform enables customers to receive loans with a revolving indefinite line of credit providing much more flexibility than traditional options - as well as to pay bills, carry out peer-to-peer transfers, and more - using their cell phones, without having to have a bank account.
"While some are still considering the challenges and barriers, fintech startups are thinking 'solutions' to the benefit of millions people"
In addition, ePesos is partnering with companies to integrate with their payroll software to provide affordable salary advances for employees. It is widely reported that eight in every 10 people in the region have liquidity problems – they can't budget for emergencies, and employers typically don't have the mechanisms to lend to employees.
Consumers often end up resorting to borrowing from loan sharks or selling to pawn shops, and get charged substantial fees on domestic cash transfers. With ePesos, employees are able to access funds instantly without going through complicated internal procedures. ePesos is also running a pilot with a ride-sharing company to help drivers borrow to deal with emergency costs that could otherwise keep them off the road and stop them earning.
The future is mobile
Moving away from Latin America to sub saharan Africa, Musoni is a multi-award winning (including BBVA Open Talent 2016's Financial Inclusion award) cloud-based core banking system. With a brand name derived from the phrase 'mobile usoni' - 'mobile future' in Swahili - Musoni's software has been consistently proven to help financial organisations improve efficiency, reduce costs, and expand outreach into the rural areas where the majority of the unbanked live.
Musoni helps financial organisations to leverage the latest technology sweeping across Africa, but at a fraction of the cost associated with traditional banking systems. Aside from the core banking functionality, Musoni has pioneered the use of new technology in microfinance, and as such is integrated with multiple mobile money transfer services, includes an SMS module for the sending of automated payment reminders, a tablet app that loan officers can use for offline data capture, a mobile banking app for clients, and credit scoring to improve lending decisions. A USSD menu enabling customers to instantly check their balance over the phone - information that was previously hard to access - saw 10,000 customers make more than 40,000 enquiries in the first four weeks of rollout.
The fintechs that are succeeding are those that are identifying consumer or business challenges arising from the specific economic and societal structures and circumstances of the markets, and building bespoke solutions to directly tackle them. The beauty of this new wave of innovation is that the mobile technology is a given and the use of data is front of mind. Not restricted by legacy technology systems or thinking, these entrepreneurial teams are able to solve major societal issues across the globe. While some policymakers are still considering the challenges and barriers, fintech startups are thinking 'solutions' to the benefit of millions people.
Entries are currently open for the tenth BBVA Open Talent competition.