Five BBVA USA team members reflect on the profound influence of their AAPI heritage
There are more than 10,000 team members spread across BBVA USA's footprint, each with a unique story to tell.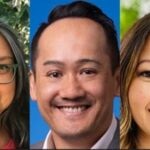 Earlier this year, BBVA USA introduced a new series to celebrate this rich diversity of experience: "Bringing Your Authentic Self to Work." To recognize Asian American and Pacific Islander (AAPI) Month, we spoke to five BBVA team members about what they love about their AAPI heritage and how it has influenced their lives. AAPI Month recognizes and celebrates the contributions of people tracing their roots to the Asian continent and the Pacific islands of Melanesia, Micronesia, and Polynesia.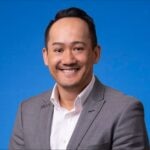 Khanh Nguyen, SME Market Executive
How has your family's ancestry/origins influenced your life?
Growing up in an Asian family, I was surrounded by love, traditions, and the closeness of the family. I was raised to be loyal to family and friends and to show respect to all people, especially my elders. These essential values continue to drive how I live my life.
In your opinion, what challenges exist for Asian Americans today, and how can understanding history help us to overcome them?
Despite being part of an ethnic group with ties to more than 20 countries, Asian Americans are not as well-recognized for their contributions to American society. We are not one big cultural group, but made up of different diverse cultures and communities and the experiences of each individual person are unique.
Asians are known as the "model minority." There's a stereotype that we all become doctors and experience success in life. This is harmful because it misrepresents our community, and the racism, discrimination, and disparities—including poverty—experienced by many Asian Americans are often overlooked. As a society, we've recently begun to address the discrimination and hate crimes against Asian Americans even though it's been happening since the beginning of the COVID-19 pandemic.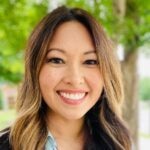 Sherry La Russa, Lead Technical Architect
How has your family's ancestry/origins influenced your life?
My dad is Italian and was born and raised in Birmingham, Alabama. My mother is Korean and is originally from Seoul, South Korea. Because I was mixed-race with parents from different cultures, my family kind of built its own culture, bringing together aspects of the two. We grew up more culturally aware of experiences outside the American cultural homogeneity, which made us more accepting and open to how others think and live.
What's something you love about your heritage? 
It's got to be the food. I love spicy food and have a broad spicy marker. What I love is that I can take a vegetable, like an eggplant, and depending on the spices, it can be an Italian dish like eggplant parmesan or a Korean dish.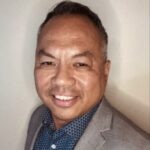 Michael Doromal, Strategic Account Manager - Commercial Card
How has your family's ancestry/origins influenced your life?
The Philippines is considered the melting pot of Asia. Nearby countries like Japan, Malaysia, China, as well as colonial influences from Spain and the U.S., shaped the culture of the Philippines today. The educational system in the Philippines is heavily influenced by Western culture and as such, English is taught as the primary language in many schools. When my family and I immigrated to the U.S., already knowing English and not having a language barrier helped me fit in quickly and not fall behind in school. Assimilating into U.S. culture was important to my family, so we stopped speaking our native language and over time, I forgot Tagalog. Looking back, I wish we had kept speaking Tagalog at home.
Who are some people of Asian or Pacific Islander heritage you admire?  
Two people come to mind:
My father: In the Philippines, my father was an executive at a mining company and did very well for himself and our family. But immigrating to the U.S. wasn't great for his career. He started at the bottom, working as a draftsman at an engineering firm. He didn't get the opportunities that he deserved despite his experience. He instilled in me a drive to work hard, excel in school, and persevere through life's challenges.
Bruce Lee: how can you not admire him?  He was one bad dude! Growing up, I didn't see many people like me on TV or the movies and if I did, the characters fed into stereotypes people had about Asian people. Bruce Lee was a pioneer and way ahead of his time.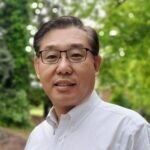 JJ Fu, Testing & Optimization Lead
How has your family's ancestry/origins influenced your life?
I have loved the Chinese New Year holiday since I was a little boy. I remember the fireworks and the red envelopes from older family members that symbolized wishes for good luck and prosperity in the new year. As an adult, I participate in the annual Birmingham Chinese New Year Festival sponsored by the City of Birmingham to continue this tradition that I hold so close to my heart. When my son was in high school, I taught him, his friends from school, and his Boy Scout Troop the dragon dance so that they could perform at the opening ceremony of the festival. By enjoying these cultural activities, I have also been able to give back to the community through service and social activities, such as volunteering in the parents' associations of local schools.
What's something you love about your heritage? 
Our strong family values. Traditional Chinese families tend to place heavy emphasis on family connection, as cousins, aunts, uncles, and grandparents are all often considered to be close family members. Family members come together to lend help, often providing financial assistance when someone is experiencing hardship.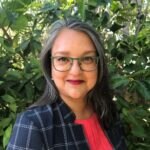 Anita Dharapuram, Community Relations Officer
How has your family's ancestry/origins influenced your life?
I come from a long line of strong women who prevailed despite the challenges they faced, especially during their own time. They had grit and tenacity and created the life they wanted. So for me, the story of my ancestors begins with my great-great-grandmother on my mother's side.
My great-great-grandmother was widowed when she was pregnant with her first child. She was still in mourning and had just given birth to her only daughter when her in-laws decided to fight for the property that she rightly inherited from her husband. With her infant daughter on her hip, she went to court for weeks to fight for her inheritance. At this time in India, widows were required to shave their heads and dress very plainly as they were no longer regular members of society. She knew that she had to create a different life for herself or her daughter would have nothing, as a fatherless child. Ultimately, my great-great-grandmother won in court and inherited the property that was rightfully hers. She also was able to build strong connections to ensure her own daughter, Sitabai, would marry into a good family.
My great-grandmother, Sitabai, was incredibly beautiful and was a tomboy who loved to climb trees. She married my great-grandfather, Rama Rao, and had five children. Rama Rao would come home with his monthly earnings and hand the velvet bag of coins to my great-grandmother. She was expected to run the household, but was also allowed to do what she wanted with the rest of the money (unheard of in her day). Sitabai saved enough money to build three large homes! Her youngest daughter is my grandmother, Sushila, who was married at a very young age but became a lifelong learner and passed that love onto her own daughters, one of whom is my mother.
My mother, Uma, immigrated with her young daughter (me!) on her hip, to the U.S., with only $18 in her pocket, as she traveled to be with her husband who came a year earlier. She got her master's degree in psychology and became a social worker and volunteered as a counselor for people living with HIV and AIDS in the 1980s. My mother has been my inspiration to work in supporting communities in need.
In your opinion, what challenges exist for Asian Americans today, and how can understanding history help us to overcome them?
Hate crimes against Asian Americans aren't new, but because of the racialization of COVID-19, the number of hate crimes has risen, and the media has taken closer notice. Asians have been mistreated throughout U.S. history, and we need to understand the history and how these stereotypes and racist tropes have come to exist in order to eliminate them.
For example, the Immigration Act of 1965, which allowed my family to come to the U.S., created a lot of stereotypes despite it being born from the Civil Rights Movement. Because of the provision for specialized skills and certain professions, Asians became known as the "model minority" and were considered smarter or more capable than other races already in the U.S. While this might seem like a "positive" stereotype, it is still racist and, therefore, problematic. This stereotype was used to create a wedge between Asian and African Americans, perpetuating a myth that Asian success is attributed to their own merit and the lie that racism, including more than two centuries of Black enslavement, can be overcome by hard work and strong family values.
And, then there's the myth that all Asian Americans are successful. But when you really parse the data, you start to see the many disparities within the community. Burmese women make 44 percent of the earnings of White men in the U.S., but the aggregated data often shows that Asian Americans make more than 100 percent of the earnings of White Americans. We are not a monolith, and policies that are created often do not serve the most vulnerable within the Asian American community.