From small potatoes, literally, to BBVA USA Houston CEO: The Path of Dillan Knudson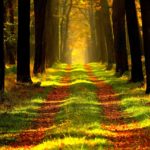 However, it's this background, he claims, that has helped him formulate the way in which he works, serves his clients, and how he leads a team. Knudson, previously the bank's Austin CEO, has experience in various sectors of banking, and in multiple markets on top of it all.
Growing up in Fargo, North Dakota, Knudson says he's had a W2 since he was 13 years old, "when everyone else was going to camps."
"I was working and had every random job you can imagine," said Knudson. "My very first job was peeling potatoes at a 50's-themed cafe and I was quickly promoted to dishwasher. I worked as a service rep and parts salesman at an RV and Marine dealership, cleaned cars, poured concrete and asphalt, and was a bartender throughout college; you name it, I've probably done it."
Knudson's first trip to Austin, Texas in the early 2000's gave him his first opportunity to explore a career utilizing his education. He was studying accounting when his brother called and asked if he'd be interested in an internship at a restaurant group that he owned. Knudson quickly turned that opportunity into a management job at a couple of the group's restaurant concepts and developed a love for the Texas culture - including the nearby University of Texas Longhorns.
After graduating from the University of North Dakota, Knudson was eager to begin his career in the financial industry and was selected by the chair of the school's finance department to apply for a commercial real estate credit analyst job for a regional bank in Phoenix, Arizona.
It was there, in 2007, that he met his first true mentor in the industry, who taught the young banker "the importance of intellectual curiosity, building strong relationships and the stories behind the deal," aside from just the analytics behind the type of transactions with which the bank was dealing.
From there, Knudson's career began its meteoric rise.
(story continues below)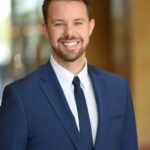 BBVA USA Houston CEO Dillan Knudson took a circuitous, but meteoric, path to his current role.
The Financial Crisis
When the financial crisis struck in 2008, Knudson found himself at a crossroads when the bank for which he worked was sold. Deciding to move on, his next role was as an investment analyst for an advisory service firm specializing in tax equity investing, of which the principal, James D. Howard, currently serves on BBVA USA's Phoenix Advisory Board.
Knudson spent the next few years helping the company manage tax equity investing for large corporate and financial institutions.
I was very fortunate to land at a place that was run by a visionary leader.
"During that time, when the rest of that banking markets were going through this massive recession, we were actually putting capital to work," said Knudson. "We were helping to rebuild areas in the GO Zone after Hurricane Katrina, working with cities like Fresno to attract capital and build infrastructure, assisting with affordable housing projects for underserved communities and working through new programs that would provide renewable energy in Arizona and California. I was very fortunate to land at a place that was run by a visionary leader, who was well-respected in the industry, and given a shot to prove myself at a firm that was doing some incredible work."
According to Knudson, on top of that fulfillment was an opportunity for growth that would translate into a robust skillset perfectly tailored to the financial industry. While acquiring essential qualities from his previous employer, it was at this point where he absorbed the business development side of his craft.
"I learned you have to find the right people, because there were synergies in what we did beyond what we sold," he said. "It was all about adding value in every exchange because you never knew where a deal would come from."
BBVA beginnings
As Knudson's career progressed, it was time to find the next stop in his already fruitful career. With encouragement from Howard, Knudson found his way to BBVA - a company with which he was very familiar as BBVA was their primary bank at the time.
"They found a spot for me in the credit team and since we weren't sure how skillsets would transition from investment banking back to commercial banking, my manager promised that if I outperformed my duties, he would find a better role for me," said Knudson. "He stood by his word."
Six months into his tenure with BBVA, Knudson found himself with the bank's healthcare credit products team, assisting with the launch of the healthcare underwriting center in 2011. A small three-person group, the team found themselves working diligently to keep up with the significant growth the group was experiencing at a transformational time in the healthcare industry.
Knudson subsequently took notice of a vacant BBVA position that dealt with healthcare commercial banking in the bank's Phoenix office.
"In 2013, I called the city president at that time and said, 'Hey, I know that position is open. I've underwritten that entire portfolio. I'm your guy.' So I flew to Phoenix, presented my business plan and ultimately got my shot to go be a banker."
Knudson's position grew, taking on responsibility as the Healthcare Champion for the Southwestern region before being asked to consider a different role.
...trusting in our management team launched me into the next phase of my career.
"I was asked by some regional leaders that I trusted to step into a relationship manager role and expand my knowledge within the general commercial and industrial business. At the time I was concerned I was taking a step back, but ultimately trusting in our management team launched me into the next phase of my career."
Just a short four years later, he was asked to take the reigns as the bank's Inland Empire Market President in 2017. Moving from the Arizona desert to Ontario, Calif., Knudson dove into a larger-than-expected market full of potential.
"It's a big geography," he said. "It's roughly 28,000 square miles and right around 5 million people. It is a really good market for what we do in the commercial bank. There's a lot of manufacturing, logistics and large family-owned businesses that could really benefit from our help. These businesses aren't selling things to Texas, Arizona or Utah or popping up in a book of lists. They're right there building a business from nothing, starting as mom-and-pop shops, and evolving into $100 million companies supporting the 90 square miles in the region. So building strong relationships with your team, centers of influence and clients was extremely important to that market as it relates to prospecting and bringing on new clients."
In fact, he counts one of those relationships as one of his proudest moments in his professional career at BBVA.
"I had a relationship manager that I worked with in the Inland Empire named Heather Sanchez, who is one of the best bankers we have at BBVA," Knudson reflected. "Her productivity was above and beyond the responsibilities in which she was assigned. So when I left for Austin, I was thrilled to see that she was elevated to the position of city president - which is an example of how you can truly grow here at the bank. I've tried to give back in the same way my mentors helped me, and I'm really proud of what she's accomplishing."
(story continues below)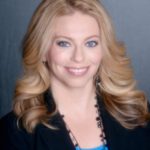 BBVA USA Ontario City President Heather Sanchez
Full circle and a bear hug
In late 2018, five days before a huge milestone in his personal life - his wedding - Knudson received a phone call that would add a milestone to his professional one. The call was from Texas Regional Executive Jeff Dudderar, with an offer to "come home" to where Knudson first began his flirtation with finance - as the BBVA USA Austin CEO.
"I have a brother and sister in Austin, I still had a 512 area code, and my dog's name is Austin," he laughed. "I was silently jumping up and down, just excited to get back to the area."
After getting ingrained into the Austin area, meeting longtime and new clients, and his staff, Knudson embraced his new role and the foundation of BBVA in Austin.
"It was really important to me to really 'bear hug' our legacy in Austin, and the connections that had been made there over the years before I arrived. Our Austin team put a lot of time and effort into their communities and I wanted to preserve that and help it grow."
That "bear hug" mentality is one that Knudson hopes to implement in his new role in Houston. It's also one that has found success - and one that saw multiple milestones during his time in Central Texas.
One of the more recent developments that helped shape his time in Austin was his involvement in a new 60 floor multi-use project in the city's Central Business District to be completed in the next few years. The project will include prominent BBVA signage at the top of the building, with a large percentage of the ground floor dedicated to a uniquely-designed BBVA lobby that reflects the company's focus on digital transformation in banking.
In addition, Knudson hosted a once-in-a-lifetime client experience when one of the best chefs in the world, Joan Roca, brought his culinary experience to Austin for two exclusive dinners.  He also says that aside from the individual accomplishments his team achieved as producers, he was most proud of their bank-leading employee engagement scores in the Austin office.
It was this type of success during this time, and in previous stops with BBVA, that led to his newest chapter - which came a little more than just a year after being named the bank's leader in Austin.
(story continues below)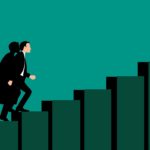 The flat, sleeping giant
Since becoming the bank's Houston CEO in December, taking over operations in BBVA's largest U.S. market., Knudson has found - besides the increase in market and portfolio - that not much will change for him, thanks to the bank's structure and culture.
"One of the great things that we do at BBVA, and it's kind of unique to our brand, is centered around the customer journey," he said. "You can take a company from $10 million to $500 million in revenue and stay with the same banker the whole time. While we're a very large organization, and we have the tools of a tier-one bank, we still behave like a smaller bank that provides customized value to our customers. A lot of that is attributed to how flat we are as an organization. Everyone is a phone call away."
In addition, Knudson sees massive potential in not only the bank, but the bank's operations in the Houston area, even with BBVA's standing as the fourth biggest bank in the area in terms of deposit market share.
"We have a lot of growth ahead of us," he stated. "I just think we're a sleeping giant, no matter our solid position in Houston and in the Texas region. I think it's easy to forget that we need to be very humble, and remember that we still have a lot of work to do to get to where we want to be."
On Knudson's point around humility, it's a quality that he also incorporates into his management style.
I see myself as a tool to help people achieve whatever their goals are within our organization.
"I truly want to know what motivates everyone to be here" he said "Once I know that, I want to help them achieve it. I do my best to not manage people, but manage our agreement on job function. I see myself as a tool to help people achieve whatever their goals are within our organization and as people supporting our community."
No matter the route he took to get to his current role, it's a viewpoint that has clearly worked.