BBVA Compass has appointed banking industry veteran Dillan Knudson as its new Austin CEO, where he will lead the market's commercial banking operations, local Global Wealth team, and small business banking and manage the local advisory board.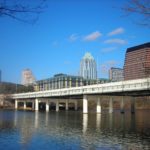 Knudson has been in the industry for more than a decade, with a background in commercial and healthcare banking. Since joining BBVA Compass in 2011 as a credit products officer, Knudson has held titles such as relationship manager, and most recently, market president for the Inland Empire.
"Dillan is a hard-working, fast-rising banking professional who brings an energy and innovative way of thinking that reflects Austin's startup atmosphere," said BBVA Compass Texas Regional Executive Jeff Dudderar. "He is consistently a top-performer and has won multiple bank awards for his extraordinary and consistent performance. He has also worked in diverse areas of the industry, and is well prepared to take on the market's various banking needs."
Before joining BBVA Compass, Knudson also worked in investment banking with an advisory firm that specialized in New Market Tax Credits, Low Income Housing Tax Credits, Historic Tax Credits and Investment Tax Credits. In addition, he has worked in commercial real estate, focusing on medical office buildings in Arizona and Utah.
Knudson is also an active member of the communities he has called home, most recently serving as a board member for the Make a Wish Foundation of Orange County and the Inland Empire. He has also served on the executive leadership council for Hope Through Housing.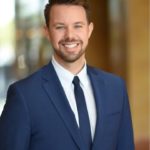 BBVA Compass Austin CEO Dillan Knudson
A native of North Dakota, Knudson earned a bachelor's degree in finance from the University of North Dakota. He also was selected to attend the BBVA Compass Executive Education Program at the University of Texas in 2016.
Knudson's appointment to market CEO comes on the heels of previous Austin CEO Joe Petet's retirement at the end of the calendar year. Petet has been the market's leader for almost ten years and is stepping down after a successful run with the bank that has seen high market share rankings and robust deposit numbers.
"We are very sad to see Joe leave, but we couldn't be happier for him and the new chapter he is choosing to undertake," said Dudderar. "BBVA Compass saw substantial growth in the Austin market, and it was thanks in no small part to Joe's solid leadership and his eye for up-and-coming talent. We wish him just as much success in retirement."