Garanti BBVA: a new brand to offer customers the opportunities of the future
As part of its digital transformation strategy, the BBVA Group recently introduced a new brand identity and logo that will be used in all countries where the bank has a presence.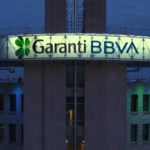 In Turkey, the power of BBVA's global brand has been added to the Garanti brand, which will now continue its activities as "Garanti BBVA".
Garanti BBVA publicized this change with a new commercial that underscores the joint strength of Turkey's most technologically advanced bank and the world's most technologically advanced banking group.
It acknowledges that although everyone's dreams are different, desire, planning and opportunity are needed to make these dreams come true, and Garanti BBVA will be there to provide the opportunities of the future.
Garanti BBVA will continue to contribute to the Turkish economy and society with its people-oriented vision of digitization, offering the opportunities of the future to all.