Garanti supports basketball in a wide range of categories, from national senior teams to national youth teams and from academies to wheelchair basketball. With the brands 12 Giant Men (National Men's Basketball Team), Pixies of the Court (National Women's Basketball Team), 12 Brave Hearts (National Men's Wheel Chair Basketball Team) and 12 Magical Wrists (National Women's Wheel Chair Basketball Team),  Garanti has added to the culture of Turkish basketball.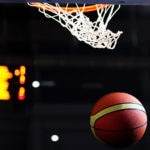 Garanti does not limit its mission only to banking services. In addition to its role in the economy, Garanti is actively pursuing the principle of continuously increasing the value of collective efforts. Garanti creates long-term projects or provides financial support in areas that promote the vision of the individual and society, such as sports, culture, art, environment and education.
In this sense, basketball is an area in which Garanti is deeply committed to society, which has been associated with the Garanti brand for many years, and whose support so far has been highly regarded and valued.
Basketball identifies with Garanti's corporate culture. The teamwork, discipline, faith and self-confidence inherent in basketball are among the indispensable features of Garanti.  In this context, Garanti supports the adoption of basketball culture by supporting basketball in a wide range of platforms, from national youth teams to national senior teams.
Basketball clubs in Turkey had a successful season  in Europe and now the Turkish national teams are also doing their best in the European arena. The longest-term supporter of basketball in Turkey, Garanti Bank is the main sponsor of Men's National Wheelchair Basketball Team, the "12 Brave Hearts" that became the European Champion and made all of Turkey proud.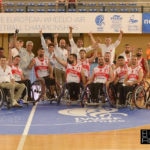 Basketball is an area in which Garanti shows it is deeply committed to society. - Garanti Bank
Besides their achievements in sports, the wheelchair basketball team demonstrated that persons with disabilities are an irreplaceable value for society through their struggles and determination.
And Women's National Basketball Team, the "Pixies of the Court" earned the fifth place in Eurobasket for Women, thus qualifying to participate in the World Championship of 2018, which will be held in Spain.
Garanti also wishes success to the "12 Giant Men," the national basketball team of Turkey, in the Eurobasket 2017 that will take place in İstanbul, Turkey. Garanti believes that sports today is a part of universal culture, an important tool that unites people from different languages, societies, religions in the world. Garanti will eagerly continue supporting, with all its strength, basketball in Turkey, to enable sustainable achievements in Europe and worldwide.