A tennis player's life is strange that way. When you're in the pre-season training, stuck in the same place, you start missing the airplanes, hotels and specially the competition. I had only two weeks' vacation, when, as you know, I went to Egypt –which was something I really wanted to do and was on my "to do" list– and then I spent some time just lazing on the sofa. I made the most of those days to follow the treatment for my ankle. Everything went fine and we began training straight away.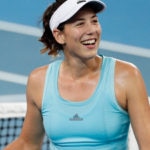 And after six weeks I was all ready to pack my bags.  We've worked really hard on the physical preparation, mobility, and on strengthening my upper body.
We spent New Year's Eve in Brisbane without going too wild –just a quiet dinner with the team and then off to bed, as the first match was just around the corner. This tournament was a bit of a sore point for me, as twice before something had gone wrong and I hadn't been able to compete. In 2015 a couple of days beforehand I twisted my ankle and couldn't play; and in 2016 we overdid the preparation and I got plantar fasciitis, which meant I had to drop out in the first match.
The aim of this pre-season was to be able to get through the whole thing with no distractions and staying completely focused on tennis. The priority was to work hard so we could start the year at full strength. The Australian Open is in late January, so you don't have much time to warm up. I really wanted to set out on the right foot this year.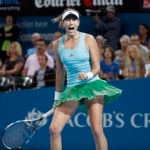 Garbiñe Muguruza in Brisbane - EFE
Right now I'm very satisfied with my two matches. It's not easy to begin the year playing against someone like Sam Stosur and then go on to play Kasatkina the next day –people may not know her that well yet but she's definitely one of the up-and-coming players, and she's only 19.
I feel very calm and like I can handle anything that happens on the court. Call it mindset, confidence whatever... I'm going to carry on working really hard. Feeling strong physically gives me more confidence and I know I can cope with whatever comes my way. Those were two great wins, but each game is a good story. You start from scratch like your opponent and you've got to be ready to give it everything you've got. But then again, it's only a game of tennis and that's the way I see it. It's a great challenge, and nothing more. My present success is not such a big deal, just as it's not the end of the world when you don't win. At my age I'm still growing… =)
Garbiñe