According to recently released BBVA Research data, people around the globe could send their loved ones up to $606 billion in remittances in 2017, which made us wonder. What are the elements that impact remittances when they are sent?
According to the Global Head of Tuyyo Ignacio de Loyola Gil Puértolas, remittance senders should be aware of two main elements: exchange rates and transaction fees. Exchange rates are the amount of foreign currency received for each dollar sent. Fees are the amount the sender pays to the service provider for transferring the funds.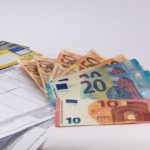 "Clearly, the better the exchange rate, the more money you'll be sending your friend or family member," said Puértolas. "But the total out-of-pocket cost is the amount you're planning to send, plus any fees charged by the transfer service. Additionally, both elements, exchange rates and fees, should be always be considered with equal importance. Some service providers will offer low fees and make up revenues through higher exchange rate spreads and others with have higher fees and may offer lower exchange rate spreads."
Let's take a look at the various pieces that impact the final cost of a remittance to the sender.
Amount Being Sent
This is the amount you intend to send to a friend or family member in another country.
Exchange Rate
In a remittance, the exchange rate is the amount of local currency the beneficiary will receive in the destination country. For example, one U.S. dollar presently purchases around $18 Mexican pesos. Exchange rates fluctuate on a day-to-day basis, so monitoring is important to be sure you get the most bang for your buck.
Fees
Most transfer services charge a fee to send money to another country. Fees vary between providers, and sometimes can differ based on how quickly you want the money to reach the beneficiary. Additionally, fees can vary depending on whether you are paying for the transfer via debit or credit card, or if the money is being transferred to an account or the receiver is picking up as cash. Research the service you are using, and the way in which you want to send - and have your loved one receive - the money in order to understand the impact to your bottom line. BBVA's new app-based service for U.S. to Mexico remittances, Tuyyo, features a waived transfer fee for the first transaction, after which there is a flat fee of $5.49 plus the applicable foreign exchange rate.
---
For more on sending remittances from the U.S. to Mexico via Tuyyo, visit www.tuyyo.love and read more about the app-based service here.

For more on BBVA's research on migration and remittances, click here.