International Red Cross Day is celebrated each year on May 8 to commemorate the birth of the organization's founder, Henry Dunant. After witnessing war first-hand, the Geneva businessman wrote a book that inadvertently gave rise the the largest humanitarian aid society in history.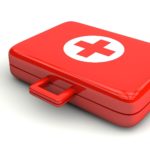 Henry Dunant was a businessman born in Geneva in 1828. In 1859, he traveled to northern Italy on business, in search of Napoleon III. There, he witnessed the battle of Solferino, a confrontation that pitted French and Piedmontese forces against Austrians. Dunant was shocked by what he saw: more than 40,000 dead and wounded lying on the battlefield, with hardly any medical care because the military services were overwhelmed.
Upon returning to Geneva, Dunant reflected on what had happened in his book, A Memory of Solferino. "So much agony, so much suffering! The wounds, aggravated by the heat, the lack of water and assistance, caused more intense pain," he wrote. And he asked a question:
            "Could not voluntary aid societies be founded, whose function would be to provide, or arrange to provide, help for the wounded during wartime?"
The answer was the creation, in 1863, of the International Committee of the Red Cross. Through this committee, a conference was held in 1864, after which 12 nations signed a commitment to the protection of wounded soldiers on the battlefield.
Since then, the Red Cross has been present in numerous armed conflicts and has broadened its services to include many other situations of need, such as natural disasters, extreme poverty or epidemics.
Over the years, the organization has defined its own principles (humanity, impartiality, neutrality, independence, a voluntary nature, unity and universality) and has tried to bring them to each part of the world where humanitarian aid is or has been needed.