In general, banks are able to continue with business as usual during a government shutdown. Accounts can be opened, transactions can be processed, loans can be funded. However, there are some areas that rely heavily on Federal employees in specific situations.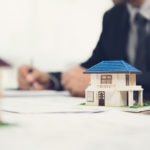 Mortgage lending is one area that may see some processing slowdowns -- particularly in processing applications and funding loans -- during the shutdown.
Here are a few ways your mortgage application could be impacted:
If you are applying for a USDA loan, your loan cannot be processed or closed during the shutdown because he U.S. Department of Agriculture Rural Development is closed.
If there is a discrepancy with your Social Security Number that cannot be resolved electronically -- and you didn't already have an existing account with BBVA Compass before the partial shutdown -- you may experience delays due to a backlog at the Social Security Administration (SSA).
If your tax transcript is needed to process your application, the transcript may be delayed due to a backlog at the Internal Revenue Service (IRS). You may have difficulty reaching the IRS if your transcript is unavailable. While some IRS employees have gone back to work, backlogs may still slow this process.
If you require flood insurance, delays are possible due to a backlog at the Federal Emergency Management Agency (FEMA).
If you are applying for a Federal Housing Administration (FHA) loan, it may need to be submitted to Housing and Urban Development (HUD).  Delays are expected. (Note: This is a rare requirement.)
If your work status needs to be substantiated, your loan may be delayed if an Employment Authorization Document (EAD) can't be obtained from US Citizenship and Immigration Services (USCIS).
If you are a federal government employee or contractor, you may not be able to have your employment or income verified, which would delay your application.
If you already have a mortgage loan application in process, be sure to stay in contact with your mortgage banking officer about how the shutdown may impact your specific application. If you are just beginning the application process, you may want to take into consideration these possible delays as you set your closing date.