Millennials are the generation known as the tech generation, the echo generation, along with other monikers. However, they're also known for their reluctance to buy homes. There have been many reasons for this trend among millennials, according to BBVA USA Head of Mortgage Banking Murat Kalkan.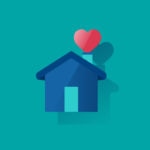 "Homeownership rates for younger Americans have fallen significantly as millennials emerge to young adults," said Kalkan, "The median age of a home buyer increased to one of the oldest levels with 46 years old, according to the National Association of Realtors. Now, most of these factors still continue to play out very strongly in why this generation is hesitant to buy, but we have now reached a time where the majority of home buyer demographics overlap with millennials. It is inevitable for them not to constitute the largest generation to buy homes."
Just like there are reasons why millennials have avoided homeownership, the tide seems to be turning, and twists are emerging that are shifting the narrative.
Kalkan's thoughts on the evolution of millennial home buying can be seen on the infographic below.