Every May, the Small Business Administration, and other organizations invested in entrepreneurship, celebrate National Small Business Week, recognizing the contributions of small business owners across the country.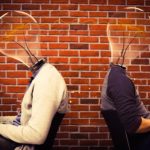 The annual week has been in existence for more than fifty years and has been a staple in supporting small business growth. This year is no different, as organizations are gearing up on their plans to cultivate their local small business' future successes.
Here's what entrepreneurs can expect from the Small Business Administration in a few weeks (May 5 - 11, 2019):
A #SmallBusinessWeek Hackathon in Washington D.C. will allow attendees to spend the weekend solving "real business challenges" on their laptop, kicking off the week.
National Awards Ceremonies from the Small Business Administration can be watched on May 5 from the SBA Facebook page. Awards include categories in SBA resource partnership and disaster assistance.
Social media can be a tough and complex marketing challenge for any small business to tackle. A workshop on Monday May 6 at 10:30 a.m. ET via the SBA's Facbook page dives into social media tips for entrepreneurs.
(Story continues below)