BBVA Compass practices dedication to small businesses year-round
Every year, National Small Business Week brings out initiatives and recognition for small businesses, showcasing the entrepreneurial spirit from coast-to-coast.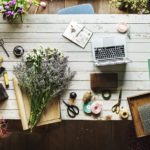 BBVA Compass shows its appreciation in multiple forms during the celebratory week, including expanding it to last a month each year. While the bank's recognition may be amplified for a whole month, BBVA Compass has proven time and again its commitment to small businesses across its footprint throughout the year.
It's our full, well-rounded approach that truly makes us one of the leading small business advocates in the banking industry.
"Our Small Business Month is an important time of the year for us and our clients and partner organizations," said Small Business Segment Executive Elizabeth Dobers. "While we roll out a variety of things for small business owners to take advantage of, it's our full, well-rounded  approach that truly makes us one of the leading small business advocates in the banking industry."
While BBVA Compass is a top-25 U.S. financial institution, it has always seemed to "punch above its weight" in small business lending. In fact, through March 31, BBVA Compass ranks no. 11 among SBA 7(a) lenders, according to the Small Business Administration, with over $172 million in loans.
During the month-long dedication, BBVA Compass holds small business workshops, sometimes in tandem with partner organizations, aimed at helping owners learn best practices to expand operations, maintain success and utilize financial resources available to them.
See the video below for more information on what the bank did last year:
Beyond Small Business Week, BBVA Compass has been involved in the following:
LiftFund: In June 2015, BBVA Compass donated $1 million to LiftFund, the nation's largest nonprofit microlender, for a building on its new San Antonio West Side campus, in addition to a $4 million low-rate loan. The building is called the BBVA Compass LiftFund Lending and Learning Center.
Small Business Contests: BBVA Compass teams up with other organizations each year to promote small business contests, sticking to its mission of creating opportunities for everyone. The bank has joined with top sports organizations like the Houston Rockets, the Houston Dynamo and the Phoenix Mercury to hold contests that include a substantial monetary grand prize and business consultations with bank executives. Click here to see a Q&A with a winner of one of those contests.
Summer of Opportunity: Each summer, BBVA Compass kicks off its Summer of Opportunity initiative, aimed to surprise people with gift cards as a way for the bank to show appreciation for its communities. Last year, the bank added a small business component, where businesses were given large gift cards for their operations. The initiative is set to start again later this summer.
Small Business Profiles: BBVA Compass' External Communications team frequently interviews small business clients, getting the ins-and-outs of their operations, how they contribute to their community and how BBVA Compass has helped their business flourish with trusted advice. Interviews have included a Houston neighborhood staple, a San Antonio dental practice that provides a unique service, and a Phoenix-based dermatology office that commits itself to both its clients and academia.
Small Business Products: In the end, BBVA Compass also leans on its best-in-class products and services to create opportunities for its small business clients. And there are a lot to choose from.
"We say it all the time – small businesses are the cornerstones of thriving communities," said Dobers. "We're here to make sure those cornerstones thrive as well."