BBVA, the first bank with access to its mobile app via iris scanning, thanks to Samsung
Samsung and BBVA today presented the iris scanning feature, which will allow BBVA customers with Samsung-compatible smartphones to log on to the bank's Spanish mobile banking app just by looking at their displays[1].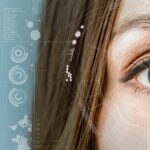 With the launch of this feature, BBVA becomes the first Spanish bank to deploy Samsung's advanced biometric authentication technology, Samsung Pass, which will permit customers to bypass cumbersome login/password authentication methods. Iris recognition is currently considered to be the most secure form of identity verification.
Raúl Navarrete, BBVA Spain's Head of Mobile Channels, said: "BBVA's goal is to deliver a fast and user-friendly browsing experience. Iris recognition not only provides agile and seamless access to the platform, but also offers an unparalleled level of cybersecurity."
Samsung Pass, based on FIDO (Fast Identity Online) technology, frees the user from having to write identifiers and passwords to start each session. With Samsung Pass, a mobile phone benefits from the maximum protection available through biometric authentication (fingerprints and iris scanner) eliminating the need to memorize screen lock passwords or patterns.
Iris scanning technology, integrated into the Samsung Pass identity authentication solution, is one of the most secure methods of biometric identification, because the patterns of each iris are the most unequivocal password. For that reason, it's one of the simplest and most secure ways to keep a smartphone blocked and protected against unwanted use.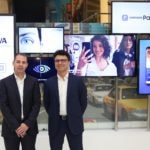 Raúl Navarrete, BBVA Spain's Head of Mobile Channels, and David Alonso, Enterprise Business Director at Samsung Electronics Spain, presented the authentication feature for BBVA's mobile banking app.