BBVA takes its investment banking platform to the Amazon Web Services cloud
BBVA has chosen Amazon Web Services, Inc. (AWS), an Amazon.com, Inc. company (NASDAQ: AMZN), to take the most sophisticated operations of the Corporate and Investment Banking area (BBVA CIB) to the cloud. Specifically, the new platform provides greater computing power to make calculations related to financial markets faster, more accurate and more efficient.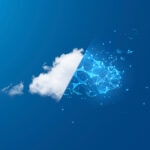 In corporate banking, and especially in financial markets, more complex and precise calculations are required to a greater extent to meet customer demands. At BBVA CIB in particular, this need is evident in the valuations of complex transactions, risk scenarios and regulatory requirements in different business units.
This need is met with specialized technologies known as High Performance Computing (HPC), which allow millions of calculations to be performed at the same time, resulting in more accurate and faster valuation processes for corporate and institutional clients.
BBVA decided to collaborate with AWS for HPC workloads and to help provide the necessary infrastructure resources to improve these computations. BBVA relies on Amazon Elastic Compute Cloud (Amazon EC2) to drive computing and data processing operations. This collaboration also equips traders, data scientists and analysts with the flexibility and elasticity needed to have the cloud technology resources fully adjusted to real-time needs and demand at any given moment. This includes short periods of time to perform valuations of complex operations or risk scenarios, while maximizing turnaround time efficiency. In addition, the use of this new platform and the pay-per-use model will allow BBVA to significantly reduce service costs.
In line with the transformation strategy, this milestone makes it easier for BBVA to continue leveraging cloud capabilities to sustainably increase the efficiency of the service it provides to its corporate customers. According to 451 Research, AWS infrastructure is five times more energy efficient than an average European enterprise data center.
For Enrique Checa, Global Head of Architecture and Infrastructure at BBVA CIB, "The flexibility, scalability and possibilities provided by AWS cloud solutions in this project allow us to take a very important technological leap forward and be ready for the future,"
Yves Dupuy, Head of Global Banking, Southern Europe at AWS, said: "BBVA is an example of a company that works with the customer in mind, aiming to make their experience easier. By employing AWS' extensive portfolio of cloud services, BBVA can continue to innovate and launch new financial solutions that will help BBVA CIB expand its business and help make it more efficient using AWS's global infrastructure that can allow them to accelerate processes, reduce costs, scale quickly and increase flexibility."
In this way, BBVA strengthens its commitment to cloud technology as an essential part of its innovation strategy, while at the same time reinforcing its collaboration with AWS. In addition to the pioneering equity platform, developed jointly with Bloomberg, AWS is one of BBVA's strategic collaborator with whom it has been cooperating for more than four years to drive digitalization and innovation within the Group.