BBVA works with Amazon Web Services to accelerate the Group's transformation
Madrid – BBVA today announced a global agreement with Amazon Web Services (AWS) that aims to accelerate BBVA's global transformation through cloud computing. The agreement, which is part of a series of accords that the Group is forging with strategic providers, turns AWS into the preferred cloud infrastructure services provider for BBVA.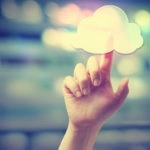 Today's announcement is a new step in the bank's transformation journey and calls for AWS to execute the migration of workloads to the AWS Cloud. BBVA has been working with AWS to build a secure, flexible and scalable cloud-based solution that will help meet the exponential growth in transactions that the digital age brings. BBVA platforms currently manage more than 542 million transactions a day, compared to 90 million in 2006. In 2017 they will be prepared to manage one billion transactions a day in real time, confirming BBVA's swift response to changes in customers' needs and expectations.
"The digital transformation of our business means that our technology platforms must be prepared to face an exponential transactions growth and cloud computing technologies have much to contribute in this direction," said Ricardo Moreno, Global Head of BBVA Engineering. "Working with AWS and having them accompany us on this journey not just with their products but also with their expertise, will accelerate our transformation."
For BBVA working with AWS and using their technology allows BBVA to use all the cloud's potential while working closely with regulators and supervisors in order to comply with their requirements. The Group has been using AWS to run its analytics application for retailers Commerce 360 (currently available in Spain), and plans to keep expanding the use of the AWS.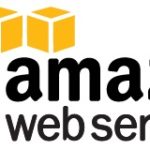 With today's agreement, BBVA is set to increase its collaboration with AWS in three areas in order to build next generation cloud banking technologies:
An expanded use of AWS cloud ecosystem, providing cloud infrastructure services so BBVA can migrate selected components of its platforms to the cloud.
Creation of a 'Cloud Community' to improve knowledge sharing and adherence to architectural and security policies and standards, ensuring regulatory compliance.
AWS will use feedback from BBVA to better adapt its offers to the banking sector.
"We are thrilled to be working with BBVA, one of the world's leading innovators in the financial sector," said Mike Clayville WW VP Commercial Sales at Amazon Web Services. "By using the AWS Cloud, financial organizations can drive innovation while maintaining high levels of security, compliance and data privacy. We are excited to continue helping BBVA on its transformation journey and supporting them to drive innovation for their end customers."