BBVA's card management and mobile payments app comes to Turkey – BBVA predicts the app will reach 5 million downloads by the end of 2016.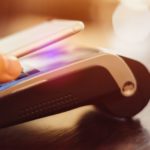 Over 1 million downloads in less than two years. BBVA Wallet's card management and mobile payments app continues full steam ahead and this week the Group's first digital product with a global scope arrives in Turkey. Garanti Bank, of which BBVA –with 39.9%– is the majority shareholder, presents the app –already available in Spain, Chile, Mexico in the United States– under the name of BonusFlas.
BBVA Wallet is a mobile payments app that allows customers to have total control over their credit cards:
They can make contactless payments with their smartphones and choose which credit card they want to use.
They can switch their cards "on" and "off" whenever they want; if a customer mislays a card, he or she can block it temporarily until its loss can be confirmed.
Customers can finance card payments from the app itself.
Through push notifications, customers can obtain a copy of the receipt on their mobile terminal when they make a transaction, which gives the app a greater level of security.
BBVA Wallet also offers benefits for businesses as it allows them to give their customers discounts through special offers.
The figures for BBVA Wallet at the end of the third quarter of 2015 are up for all countries: Spain registered 850,000 downloads, whereas in Mexico (Bancomer) the figures were 164,000 in only four months since its launch in July. Chile (BBVA Chile) and United States (BBVA Compass) registered 36,000 and 7,000 downloads respectively.
These figures reveal that BBVA Wallet is surging ahead. In the third quarter of 2015 the app saw 358,000 downloads, whereas for the same period in 2014 the figure was 87,000 –a year-on-year increase of 311%. BBVA expects the app to reach 5 million downloads by the end of 2016.
"BBVA Wallet offers an alternative to plastic and cash payments, and is secure, innovative and easy to use. Over 80% of payments worldwide continue to be in cash, and we believe this is a great opportunity to go from one to five million downloads by the end of 2016", says Mehmet Sezgin, head of Global Payment Systems at BBVA.
The app wins out over plastic cards
And how do the customers use the application? The analysis of the use of BBVA Wallet shows that its users use their cards more and spend more with them. Users of BBVA Wallet in Spain make an average of 11 purchases a month with their cards, 22% more than those that only have physical cards. App users also spend 18% more, with an average of 435 euros a month, compared to 369 euros in the case of those who only use plastic credit cards. BonusFlas, the new application from Garanti, has new functionalities that will be incorporated into other markets where BBVA Wallet is active; these include the ability to use the app to sign up for loyalty programs, increase the credit limit and receive offers from businesses based on geolocation.
"One million downloads is the start of the road. I believe firmly that plastic card users will be a minority in 2020. We are the only bank that has a mobile payments application operating in five countries, which places us at the forefront of this great process of transformation from plastic to mobile payments", concludes Sezgin.