Training employees in analytical techniques has become a top priority for companies seeking to make the most out of their data.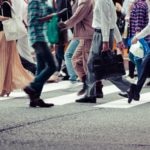 Analytical skills have already become a differential element for companies, one that determines, and will increasingly determine, their competitive edge. According to a Capgemini report, companies with an adequate approach to 'big data' are 26 percent more profitable, while Bain & Company points out that these same organizations are up to five times faster when making strategic decisions.
In parallel, the volume of data these companies can handle is also growing at exponential speeds. Cisco estimates that by 2020, people, machines and objects connected to the internet will generate 600 zettabytes (ZB) of data globally, compared to 145 ZB in 2015. In fact, the vast majority of those 600 ZB will be, by nature, ephemeral and only about 10 percent (60 ZB) will be stored. Of these 60 ZB, only another 10 percent (i.e. 6 ZB) will be processed and converted into value for businesses through 'big data' analytics.
But, are companies really prepared to process all this information? Do they really have the right in-house talent to extract value from those ones and zeros? For the time being, the financial sector has been one of the first to tackle its transformation through the implementation of 'big data' and artificial intelligence tools, which require having employees capable of working proficiently with these tools. BBVA has put employee training at the heart of its data strategy and defined an ambitious program, known as Transcendence, which aims to train 2,000 data scientists, specialists and advanced data analysts spread across the group's business areas'.
Taping into dormant talent
Companies' strategies to develop in-house talent in order to successfully materialize the opportunities that 'big data' offers has spawned a new employee profile that has already been dubbed 'citizen science data'. Consulting firm Gartner has defined this profile as the person capable of generating opportunities from tools that process information through predictive and prescriptive capabilities, even if the main responsibilities of his/her position at the company have little to do with statistics and analytics.
The idea is to detect and promote the analytical capabilities of some members of business units such as Sales, Marketing, Finance or Human Resources that have a deep understanding of the business, as well as the current situation, the background and challenges of their respective departments. Once they master 'big data' and 'machine learning' tools, they will be able to take on tasks that previously required the involvement of engineers, statisticians, mathematicians and business experts, even though this figures will continue to play a key role in the company.
"BBVA has already identified more than 1,200 identified use cases on which new analytics specialists are already working"
In other words, we're talking about democratizing the use of 'big data' in companies, bringing employees closer to this technology through relevant training, allowing them to take on some basic and not-so-basic analytical tasks, tasks that just a few years ago would've required a higher level of proficiency and expertise. In practice, these employees do not tackle any of the complex tasks reserved for data scientists, but do take on some complementary data-related duties that could help them spot new business opportunities, because besides understanding the challenges of their business units, these employees are now also capable of working with huge datasets, applying data analytics techniques.
For example, at BBVA has already identified more than 1,200 identified use cases, which have emerged from the business units themselves, and on which new analytics specialists are already working. "And this is just the beginning," explained David Puente, global head of Data at BBVA, in an interview, "because the use cases will be endless as the plan develops."
The rise in demand for this new profile is such that Gartner predicts that by 2020 the number of citizen data scientists will grow five times faster than that of professional data scientists. According to the consultancy, one of the drivers of this trend is that, by the end of this current year, more than 40% of the data-related tasks will be automated. Therefore, the number of employees capable of performing perform predictive and prescriptive analysis using this technology will increase.