The terms 'coaching' and 'mentoring' are often used as if they were synonyms. However, although both terms are related to improving professional skills, they are similar, but not identical, concepts.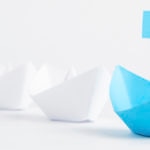 According to the International Coach Federation (ICF), coaching is a partnership with clients that inspires them to maximise their personal and professional potential. A coach is a trainer who provides the techniques and tools professionals need to reach their goals.
Mentoring, on the other hand, is an interpersonal learning methodology. A mentor is someone with broad experience and knowledge in the area in which a client would like to improve. Mentors help individual professionals advance their careers or help companies meet their objectives in the future.
The fundamental difference between a coach and a mentor is that the latter has already had the experience of meeting the goal the client wants to obtain. However, there are also many other differences:
Focus
The focus of a coach is to discover, clarify, and define client goals. During sessions, coaches make observations and ask questions to help their clients select the best options, but they do not intervene in decisions and instead help clients make their own decisions. Coaches always focus on a specific topic related to client performance, such as the acquisition of a skill or ability.
The focus of a mentor, on the other hand, is on the development of an individual professional or a company. A mentor focuses on issues related to leadership, corporate culture, talent management, productivity, and improving the workplace environment. The key for mentors is to share their opinions and experiences in the business world.
Duration
A coach usually works with clients for a limited time, i.e., in most cases, for a specific number of sessions, and does so in a structured manner until clients reach the goals they have set themselves. By contrast, a mentor maintains a flexible relationship with clients that can be extended, even though that relationship is most important in the beginning, when, for example, a business is just starting out.
Goal
A coach attempts to help clients reach the short-term goals they have set themselves. A mentor, on the other hand, places more emphasis on providing individual professionals and companies with advice that helps them improve in the future, which means that short-term results are not required.
BBVA offers support programmes to companies in which the mentor is an important factor in driving growth. One of these is BBVA Momentum. Fernando Díaz, a mentor who participated in the programme in 2013, stated: "The key characteristics of a mentor who wants to help an entrepreneur grow are humility, honesty, responsibility, and generosity".
The key characteristics of a mentor who wants to help an entrepreneur grow are humility, honesty, responsibility, and generosity"
Each year, certain BBVA employees are selected to place their knowledge and experience in business management, planning, and strategic vision at the service of entrepreneurs in order to help them reach their goals.