Derek White: "Having 1.217 'startups' participating is absolutely amazing"
London hosted the final of BBVA Open Talent 2016. Among the 20 finalists who competed in the European final, the jury chose as winners PayKey a payment via mobile startup from Israel, and Musoni, a Dutch startup with a cloud-based financial solution.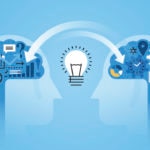 Derek White, director of Customer Solutions at BBVA, got up on the podium in the final to congratulate PayKey and Musoni.
"Having 1,217 startups from 60 countries around the world participating, telling us what the future of financial services might be like and willing to collaborate with us is absolutely amazing," stated Derek White.