Crooks have tapped into a goldmine by getting personal data over the phone. This scam, known as vishing, is a new method of social engineering, which is rooted in the psychological manipulation of its victims.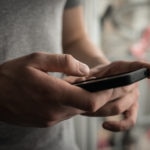 Vishing is a type of attack that occurs during a telephone call when the perpetrators normally pass themselves off as call center employees and pretend that they have identified some unusual activity with the victim's account. The aim is to provoke fear in the victim so that he or she will be more susceptible do giving out personal, financial, or security details.
Before making these calls, scammers scour the Internet, especially social media sites, looking for the victims' basic data, in order come across as more legitimate during the call. They sometimes even go so far as to create the sound effects of a call center – background noise and buzzing conversations – to create a plausible climate.
The list below provides tips to follow to avoid falling victim to this type of fraud:
First of all, we must be on the alert and very careful when we receive calls that we are not expecting.
Use extreme caution if the caller gives the perception of urgency and especially if he or she warns us that our money or an account has been compromised.
If we suspect something isn't on the up and up, we can say that we are busy at the moment and will return the call later.
It is a good idea to look on the Internet for the number that made the call to check if it has been reported by anyone else.
We should also make direct contact with the company where the call supposedly came from. Look for a telephone number on the company's official web site or on their social media profile pages.
Downloading and installing an app – always from a trusted source – that provides a call tracing service would be helpful in identifying and blocking unwanted phone numbers.
Finally, BBVA will never ask customers for confidential information when the bank has made an outgoing phone call. It is therefore strongly recommended to break off communication if you receive a call and are asked for your online banking user name or password.