Garanti BBVA is named Best Digital Bank and Best Mobile Application in Turkey
World Finance magazine has given two awards to Garanti BBVA in the 2020 edition of its Digital Banking Awards. BBVA's Turkish unit has thus become the Best Digital Bank for the fourth consecutive year and was named as having the Best Mobile Application in the Turkish market.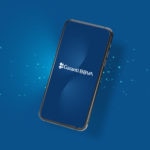 The international publication recognized Garanti BBVA´s efficiency in adding value to its clients´ lives thanks to its consolidated digital channels and innovative applications and services.
Işık Akdemir Evlioğlu, executive vice president and head of Digital Banking at Garanti BBVA, declared herself proud for receiving the World Finance awards. "It is critical that the work the bank does to deliver an optimal customer experience is recognized as part of our customers' journey toward digitization," she said. Evlioğlu added that currently around nine million customers regularly use the bank´s mobile application. For this reason, "Garanti BBVA aims to expand the variety of operations that can be carried out through the application by offering an intuitive, simple and secure experience to all users," she added.
Garanti BBVA's Evlioglu said that among the novelties planned for the year is a new onboarding process that will soon be fully digitized, allowing for a digital experience from start to finish. "The Garanti BBVA Mobile app is at the center of our customer's experience and thanks to it we will be able to continue providing our customers with services designed to make their lives easier," said Evlioğlu. Finally, the head of Digital Banking added that each award obtained motivates them to continue improving the services they offer their customers.