Under the agreement with EBRD, Garanti BBVA will prioritize its investments with high sustainability performance for those who want to improve their performance while financing the investment projects.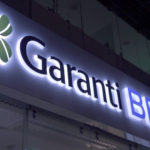 Garanti BBVA signed a Risk Sharing Framework Agreement with the European Bank for Reconstruction and Development (EBRD) to support investment projects. Under the Agreement50% funding will be provided by EBRD for the commercial and project finance loans to be provided by Garanti BBVA. The Bank will be able to share risk with EBRD for up to 50% of each eligible loan. Sustainability performances and targets of the companies will be taken into consideration in all investments to be covered in the scope of this agreement.
Providing information on the matter, Garanti BBVA Chief Executive Officer Recep Baştuğ said, "As Garanti BBVA, we transfer the risk weight responsibility of half the amount to the EBRD for the loans that meet the specified criteria.This agreement has great importance in terms of being the first transaction based on risk sharing with EBRD". "We will share the risk in half with EBRD of the loans provided to companies", explained the Garanti BBVA executive. Companies operating in the infrastructure and energy sector will be able to use the loan that the bak will fund jointly with the EBRD for the purpose of refinancing working capital, capital expenditures and existing loans.
Banks have an essential role to play in addressing sustainability challenges
The fact that loans indexed to sustainability criteria would be included in this scope makes Garanti BBVA even more contented. "We believe that banks have an essential role to play in addressing sustainability challenges", he added. In this regard, Garanti BBVA we will ensure the use of loans by the companies meets sustainability criteria.
This agreement based on risk sharing reinforce the international trust in Garanti BBVA. Thanks to the strong cooperation with international institutions, the bank will continue to stand by the companies in Turkey for all their financing needs in the forthcoming period.