Garanti BBVA, KAGIDER hold summit on the future of women entrepreneurs
Garanti BBVA and the Women Entrepreneurs Association of Türkiye (KAGIDER) commemorated the 100th anniversary of the Republic of Türkiye at the Women Entrepreneurs of the Year Summit.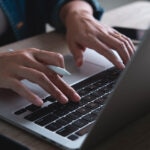 This year, the conference focused on the important role women entrepreneurs play in economic and social development, as well as the opportunities that will emerge in the fields of agriculture, sustainability and technology over the next ten years. Garanti BBVA CEO Recep Baştuğ and KAGIDER Chair of the Board Esra Bezircioğlu both participated in the summit, together with Ümit Boyner, of retail conglomerate Boyner Group.
Garanti BBVA CEO Recep Baştuğ and KAGIDER Chair of the Board Esra Bezircioğlu
The bank CEO stressed the significance of women empowerment through entrepreneurship, pointing to the modest increase in the percentage of women entrepreneurs in Türkiye from five to 14 percent in 17 years.  "Our wish is to live in a world with 100 percent equality for women. Garanti BBVA has played a pioneering role by raising awareness of the importance of women entrepreneurship, and launching the Women Entrepreneurs Program in 2006 to support women entrepreneurs who create economic value, take risks, and stand on their own feet," he said. The program has provided over 150 billion TL of support in four main areas: financing, mentoring support, training and access to new markets. The bank plans to continue to increase its financial support for women entrepreneurs exponentially.
For the Chair of the KAGIDER Board, Esra Bezircioğlu, the 100th anniversary of the Republic of Türkiye is an ideal moment to take stock of the progress that has been made, identify challenges and come up with solutions to accelerate progress in the coming century. "Unfortunately, it is not possible to say today that women have taken their rightful place in economic, political and social life in our country. Women's entrepreneurship is not an area where progress can be made alone, but one where we can make progress in parallel with the empowerment of women in every field," she said. She stressed that it is not possible for Türkiye to become a modern, prosperous and sustainable country without harnessing the energy and potential of women, who make up half of the population.
KAGIDER has been working to increase women's entrepreneurship for 21 years through projects and studies in cooperation with a variety of stakeholders such as Garanti BBVA. "We will continue to work resolutely to expand women's entrepreneurship, empower women in every field, and make their power and voice heard more in the second century of our Republic," she said.