Gasca (Fuckup Nights): "Entrepreneurs identify problems and offer solutions"
Leticia Gasca is a guru who wants to tell the more adventurous the truths about the entrepreneurship scene. It's not all about smiles, closed deals and instant income, and this is why she founded Fuckup Nights, a movement that encourages entrepreneurs to talk about their failures. Gasca is one of the 33 innovators featured in the ebook Hablan los protagonistas ( The key players speak).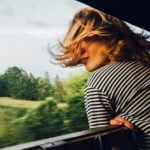 What is Fuckup Nights?
It is the most active entrepreneur movement in the world. We have events that take place in 150 cities in over 50 countries and it emerged in Mexico just over three years ago. We also have the Failure Institute, the only research center in the world focused on studying failure in business.
What is your motivation?
It all started as a hobby: one night I was having drinks with four friends in Mexico City, all of us entrepreneurs, and we realized that we had all failed in business and we had never talked about this, even though we were good friends. The conversation got so interesting that we decided to repeat the experience with more friends two weeks later. That's when we invented the model that is used around the world, which involves getting hundreds of people together so three or four of them tell us in public how they failed in business, using ten images and in seven minutes.
This method generates a kind of informal education that can even help those who know nothing about business so they can learn something practical. We then realized that with this activity we could do research that had been impossible to do until recently.
Can you tell us about the books you've published?
The book of failure is a work by the founders of Fuckup Nights, writers and entrepreneurs. research on the five most frequent reasons why entrepreneurial businesses fail in Mexico. It also includes personal reflections and failure stories, including Enrique Jacob's, the current chairman of the National Entrepreneurs' Institute; it's very interesting to see that, before he became a government official, he was an entrepreneur and he didn't succeed, and this explains why he understands the reality of this ecosystem so well.
In addition, I wrote the book Surviving Failure, with no relation to Fuckup Nights. I wanted it to be useful for people who run businesses with problems, thinking about how to prevent a situation that may jeopardize the company.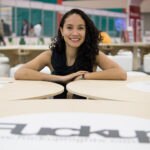 How do you define the DNA of the Mexican entrepreneur?
It's not somebody who goes through life looking for ideas that haven't occurred to anybody else before. It's someone who identifies problems and offers solutions through business models. And I think that the ones who have a better chance of success are those seeking to solve social and environmental problems. Because we've discovered that it's more effective to solve these problems through businesses than through philanthropy or donations, because a solution sustainable in the long term is created.  
What are the main challenges facing entrepreneurs / innovators in Mexico?
The main barrier is that many think that failure is very uncommon. In other words, when you look at business magazines, go to events or even consider university education in the area, it is very much based on success stories. So it's quite natural to enter this world thinking about the high chance of getting it right, when reality, according to the figures, is very different, because eight out of ten companies fail during the first two years, in other words, there are more failures than successes. In my opinion, that idea is a barrier that needs to be torn down and we have to promote the idea that failure can occur, but it's not the end of the world and with each attempt an entrepreneur has more chances of succeeding.
In pragmatic terms, the main causes of failure in Mexican entrepreneurship have to do with bad financial planning. In fact, the main cause is insufficient income to survive. This means that entrepreneurs, who are usually optimistic, imagine that after six months they will have enough money to pay themselves a salary. In practice, this rarely happens. And because entrepreneurs have to continue to pay for their rent, transportation, food, etc., they abandon their project and look for a job. Most businesses in Mexico are closing for this reason.
What are the areas of opportunity for entrepreneurs / innovators in Mexico?
Mexico is in a strategic position to have innovators with better chances of success. Having two coastlines and a large number of free trade treaties are opportunities that have not been leveraged by entrepreneurs. We also have the innovation influence from the United States and we are in Latin America, a region with many challenges to overcome, which can motivate us to be more creative and help the community.
What trends do you see in the ecosystem?
We see more and more entrepreneurs committed to social and environmental issues. I think this sector will grow significantly in a few years, especially because there are specialized funds the provide capital for this kind of companies. We also have everything related to health. In fact, Jorge Soto, who is one of the rockstars of Mexican entrepreneurship, is creating a technological solution to detect cancer at a very early stage.
Lastly, we have financial inclusion through technology, because Mexico still has a huge population not covered by banking services and there are very innovative ways of integrating them into banking by leveraging technology.
What skills do entrepreneurs need?
They need to be highly resilient: the ability to recover after adverse circumstances is very important, because this is going to happen many times, things are not going to work out the way you want, and entrepreneurs can't waste their time. So you have to maintain mental clarity to make decisions and press on.
Another essential aspect is to have a good relationship with your partners. We commonly hear in Fuckup Nights about people who are going to tell the story of the company that closed down, not because it wasn't a good business or because the market didn't demand that product or service, but because the partners fell out.
What advice would you give to someone who wants to become an entrepreneur?
If you know nothing about finance, learn something. Enroll in a course, no matter how basic, on accounting for non-accountants, you have to understand the essential accounting aspects of your business. You also need a real accountant, because otherwise your project is doomed to failure, since you'll never know how much money you're making, how much you're spending, whether you're really making a profit or not.
Because it's also important to be willing to "pivot". Sometimes a business model doesn't work, but that doesn't mean it's the end. You can always explore other possibilities.
The values that Leticia Gasca sets out as essential principles for entrepreneurs may not be the typical precepts for making a project competitive on the market, but proposing paradigms is a very effective way to reveal new paths for all those people unsatisfied with reality who want to change the world.