Virtually everybody today has a username and password. We are required to provide them to log on to popular online services, including social media, online stores and streaming services. By default, browsers will ask you if you want to save passwords to save you the trouble of typing them again. If you are inclined to answer 'yes', keep reading because you'll find this information of use.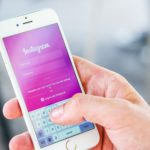 The password saving option can be very helpful if you set different robust passwords for each service. But the truth is that browsers save these passwords in a plain text list which, in many cases, is not even encrypted.
This means that anybody with access to your computer – co-workers, relatives, or anyone that lays hand on your computer – will be able to access these passwords from the browser's own settings menu.
Below we have included the paths to access the list of saved passwords in the most popular browsers:
As you can see, it is not hard to retrieve the list of saved passwords stored in any computer. Fortunately, there are many safer alternatives available, the so-called password managers: programs that will save you the need to remember the robust passwords you set for each service you register with. Unlike the standard browser password saving feature, managers encrypt your saved passwords and secures them using a master password, which is the only password you'll need to remember to view and use the passwords.
You can check a list of free and secure password managers available for download at the Spanish Internet User Security Office. The most recommended tool is Keepass Password Safe, available only for Windows. But there are other alternatives for other operating systems.