Three and a half years ago when BBVA acquired Madiva, a small company dedicated to big data, no one could have imagined the impact it would have on the group. In that time, the 16-employee strong startup has shown how the use of non-financial data can translate into new business, sales, and customers.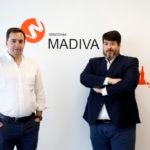 The best example of this is BBVA Valora, its flagship product that registers on average 150,000 queries a month from users who are interested in learning the value of a specific property, whether to purchase or rent. Valora has also been rolled out in Mexico and will shortly be available in Colombia and Argentina.  
Valora is a digital product that provides guidance on one of life's biggest decisions: a home purchase. This service epitomizes the goals behind BBVA's transformation. In fact, in many respects, it can be considered a launching pad because it is a product with global aspirations and supports a service that is not strictly limited to finance or mortgages.
"Our first year was complicated." remembers Juanjo Divasson, director of Operations and founding partner of Madiva, who admits that, at first, they felt lost in BBVA's "giant organization."
Until Madiva found the right contacts. That's when the startup developed an algorithm that helped identify customers with high purchasing power, who were hidden from the eyes of the traditional segmentation systems. Madiva analyzed customer addresses to identify those with more expensive homes but with a limited relationship with BBVA. A campaign was launched, which managed to bring in €300 million.
"We managed to demonstrate that there really is external data that can make us smarter when it comes to approaching non-engaged customers and non-customers alike. This example allowed us to see how merely asking for an address could help us create an intelligent business offering for anyone." recalls Divasson.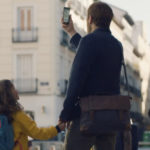 BBVA Valora View
This new philosophy was transferred to other products like home insurance. Madiva developed an application that lets agents use only a potential customer's address to calculate how much monthly insurance might cost them.
"Today this application is used in all BBVA's offices, and agents make around 1,500 quotes for home insurance per day," Francisco Maturana, CTO and founding partner of Madiva, stresses with pride. "You create a channel of communication that makes the agent much more comfortable because he or she has all the arguments they need to explain why the customer should get insurance and how much it costs. The results have been very good, and we have seen contracts double in a segment that had been totally flat." explains Maturana
But Valora represents true disruption given that it has moved away from a purely financial domain and was developed hand in hand with Spain's digital transformation team.  "We have to acknowledge BBVA's determination to take on something no one had ever done before. Valora has been an absolutely brutal success. On the first day alone we had 160,000 visits, and in a year and a half it's made approximately 3,300,000 home evaluations in Spain." says Divasson.
Since then Madiva feels more than comfortable within the BBVA structure and operates within it with the flexibility of a small startup, providing different business units with disruptive solutions. In doing so, it works with different departments: risk, digital sales, transformation, and corporate banking. At the same time, it has kept its portfolio of external clients, which represents 60 percent of its invoicing.  It has thus maintained a balanced symbiosis with BBVA, which has allowed it to keep its independence, to continue learning and forging ahead.
"We are 100 percent BBVA but maintain our own management, which is aligned with the bank's governance structure. Our objective has always been to help with the bank's transformation and continue working with other companies and in different industries, letting us think about our next steps and future products." Maturana declares.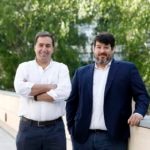 Juanjo Divasson and Francisco Maturana
Global products
The big challenge facing Madiva is how to globalize Valora's success. The adventure has already begun, and the Mexican version is in the works. Madiva understands that, first and foremost, they must work hand in hand with the local team. Being able to demonstrate Valora's results from Spain's example has been the best argument to convince teams from other countries to participate in the project.
Madiva provides access to its platform by means of APIs, which dramatically speeds up the technical implementation. The most labor-intensive aspect of the project is adapting the solution to the realities of the local market. The most complicated task is finding valid local data sources because each market has its peculiarities: some don't have property registries, different currencies might be used, the local currency and dollars.
"We provide the bucket of data, and from it they build use cases and the services they intend to provide." points out Maturana, who has witnessed how the development process has been shortened with each new version. "In Spain, developing Valora took just over a year. In Mexico, eight months. In Colombia, five; and in Argentina, we hope we can finish it in three to four months. We learn from the different departments in the bank, which means every day we become more agile." he commented. Madiva has also made the initial contacts to begin working with Garanti, in Turkey.
Valora will thus become one of BBVA's first global products, joining in the wake of the global mobile platform and BBVA Wallet.
Collaboration
Madiva's strength has had special relevance in BBVA thanks to collaboration with other departments, especially those dealing with data analysis. Madiva works hand in hand with BBVA Data & Analytics, which shares a passion for data and a mission to add value with new algorithms. But they maintain a very important division: "They deal with the bank's internal data, and we deal with external data. Madiva cannot, and shouldn't, work with data that the bank generates from its internal transactions, which are subject to total protection, maintaining the confidentiality of the bank's customers." comments Divasson, who insists that they never work with BBVA customer data that has not been anonymized.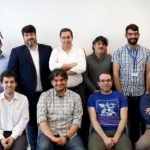 Madiva's team
Another new relationship that has been established is with the Corporate and Investment Banking unit, with whom Madvia collaborates to offer innovative projects to corporate customers. BBVA seeks to join its customers on their respective digital transformation journeys as they overhaul their processes. The bank offers Madiva's services as additional, complementary knowledge to its experience in financial services.
Madiva is truly satisfied with the relationship they have formed with BBVA. They feel like an essential part of the bank's project and believe they still have many more solutions to contribute in a setting that goes beyond the purely financial.
"Madiva is a good fit with BBVA: using data to provide the best information so customers can make the best decisions. This is the domain where we can create value using data. Madiva specializes in using data to streamline processes, providing clear and understandable personalized information." Davisson concludes.
Madiva continues to collaborate with BBVA's transformation teams especially to create new services based on home data, while also looking to see how new apps, like Valora View, can come about. Though the truth is that Madiva had little to do with this augmented reality application that uses the focus functionality on a smartphone's camera to provide information about real estate sales or rentals on a specific street.
Valora View uses Madiva's API to access its data, but it was developed by a completely different team. "It's good news. It means the bank is beginning to fly solo. Now there are people within the business units who are capable of combining different sources of data and exploiting them. And of course, one source that's available to them is Madiva's." Maturana remarks with satisfaction.